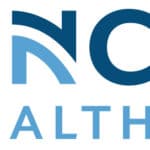 Summary:
Child Life Specialist needed for UNC Health Youth Behavioral Health (YBH), in Butner, North Carolina.
Youth Behavioral Health Hospital (YBH) is a 56-bed, 24-hour, locked psychiatric facility located in Butner, North Carolina. There will be four units dedicated to serving children and adolescent with mental health diagnoses, dual diagnosis, substance misuse and complex behaviors. YBH philosophy is grounded in a milieu-based, trauma-informed and therapeutic setting. This facility aims to serve patients with a complex history, including aggression and psychosis. Safety is the key component of the care provided as well as introduction of positive coping skills, healthy living and positive leisure activities. Therapy services will work among a large interdisciplinary team including Psychiatrists, Psychologists, Social Workers, and Nursing Services.
We are seeking dynamic, motivated and team-oriented Child Life Specialists with excellent interpersonal skills and the ability to work with multidisciplinary providers and teammates in effective, collaborative practice.
In addition to meeting the day-to-day coping and adjustment needs of pediatric patients and families, the Child Life Specialist teaches, supervises, and evaluates the work of volunteers and child life student interns. The incumbent may also serve as a resource and an advocate on child development, family-centered care, multicultural awareness, and the impact of various health care experiences on pediatric patients and families.
The Child Life Specialist shall also demonstrate accountability for and contribution to program development, quality improvement, problem solving and productivity enhancement in a flexible team fashion.
This position is 40 hours/week, Monday through Friday, with occasional weekend and holiday coverage requirements.
Highly Preferred:
Experience in hospital based mental health therapy services
Experience with children and adolescent mental health
Responsibilities:
1. Evaluates patient progress towards treatment goals and responses to treatment interventions, adapts as necessary in compliance with departmental performance expectations
2. Initial assessment and evaluation–Individually assesses/evaluates patient formulates clinical impressions and recommendations for treatment, referral for other services or provision for no service based upon the analysis of assessment data, and reports assessment findings to appropriate individuals in compliance with departmental performance expectations
3. Internship management–Recruits, screens, interviews, selects, supervises and evaluates child life interns in accordance with department performance expectations
4. Outreach–Develops and facilitates community outreach programs that promote the Children's Hospital and the health and wellbeing of children in accordance with departmental performance expectations
5. Planning–Interprets assessment data accurately, determines appropriate treatment goals in conjunction with the overall treatment plan, designs treatment plans and individualized treatment interventions for assigned patient population to meet their treatment needs in compliance with departmental performance expectations
6. Plans for all needed resources, coordinates program scheduling and plans and facilitates group and individual treatment interventions with co-workers and other disciplines in compliance with departmental performance expectations
7. Plans for patient discharge and recommends continued service or aftercare in accordance with departmental performance expectations
8. Program development–Develops new or revises existing programs & interventions to reflect current patients' needs, interests and abilities and to promote safety in compliance with departmental performance expectations
Education Requirements:
● Bachelor's degree in Therapeutic Recreation, Child Life or a related field that meets the Child Life Council's recommendation for coursework concentration in Child Life.
Licensure/Certification Requirements:
● Certification by the Child Life Certifying Commission within six (6) months of hire.
Professional Experience Requirements:
● No prior experience required.
Knowledge/Skills/and Abilities Requirements:
Job Details
Legal Employer: STATE
Entity: UNC Medical Center
Organization Unit: UNCH YBH Recreational Therapy
Work Type: Full Time
Standard Hours Per Week: 40.00
Work Schedule: Variable
Location of Job: Butner:NC:27509
Exempt From Overtime: Exempt: No
Salary Range: $19.43 – $24.28 per hour (minimum to midpoint)
Pay offers are determined by experience and internal equity
This is a State position employed by UNC Health Care System.
Qualified applicants will be considered without regard to their race, color, religion, sex, sexual orientation, gender identity, national origin, disability, or status as a protected veteran.
UNC Health makes reasonable accommodations for applicants' and employees' religious practices and beliefs, as well as applicants and employees with disabilities. All interested applicants are invited to apply for career opportunities. Please email applicant.accommodations@unchealth.unc.edu if you need a reasonable accommodation to search and/or to apply for a career opportunity.