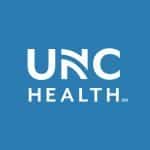 UNCH_Careers UNC Health
Explore job opportunities with UNC Health!
Summary:
Department of Pharmacy Overview The Department of Pharmacy is a dynamic and critical part of patient care provided by the UNC Health Care system. UNC's Department of Pharmacy is an organization of more than 500 dedicated employees with focused attention on caring for patients of the UNC Health Care system. We are culturally diverse and have a variety of backgrounds, interests, capabilities, and experience. UNC Hospitals Youth Behavioral Health Overview UNC Hospitals Youth Behavioral Health is a new adolescent behavioral health facility with UNC Health. The vision of UNC Hospitals Youth Behavioral Health is to be a leader in providing collaborative, client-centered behavioral health care utilizing an innovative, empathetic, and trauma-informed based model of treatment for adolescents with mental illness. Services are provided with respect and without regard for race, color, gender, national origin, religion, creed, disability, sexual orientation, gender identity or gender expression, insurance coverage, or income. The team is seeking a motivated and caring pharmacist technician that will help ensure the provision of safe and effective patient care at UNC Hospitals Youth Behavioral Health.
The Certified Technician provides support to the pharmacist by reviewing, preparing, ordering, and dispensing medications. All work is carried out under the supervision of a licensed Pharmacist.
The Complex Adolescent Inpatient Psychiatry Unit is a 14-bed unit comprised of 15-17 year old patients in crisis with a variety of mental health diagnoses. Additionally, the Adolescent Addictions Inpatient Psychiatry Unit is a 14-bed unit comprised of 15-17 year old patients in crisis with a mental health disorder or a dual diagnosis of substance use disorder and other mental health diagnoses.. For both units, in a milieu-based, trauma-informed, therapeutic setting, patients are treated by a multidisciplinary team of healthcare professionals, including Psychiatrists, Psychologists, Therapy Services, Social Workers, and Nursing Services. This facility aims to serve patients with a complex history, including aggression and psychosis. Safety is the key component of the care provided as well as introduction of positive coping skills, healthy living and positive leisure activities. The staff are to be cross-trained on both of these units as one team working in two locations under the same management team.
Responsibilities: 
1. Prepares medications (oral, topical, controlled substances, unit-dosed medications etc.) as authorized by a physician, under the supervision of a licensed Pharmacist.
2. Delivers medications to the respective patient area and returns unused medications to the pharmacy.
3. Documents pharmaceutical activities including those required for medication documentation, quality control requirements, and ensures accuracy of data.
4. Responds to and triages requests from customers for assistance with pharmacy services such as medication delivery, drug information, etc.
5. Operates and supports automated dispensing technology to supply correct medications for individual patients, according to pharmacist and physician orders
6. Orders, receives, restocks, and rotates inventory, and completes expiration date management.
7. Assists with training of new employees, educating them in job-specific functions.
8. Contributes to process improvement projects.
9. Completes regulatory compliance inspection of medication storage areas, including inspections and/or controlled substance inventories, USP797 and other regulatory documentation as required.
10. Contribute to the comprehensive and holistic trauma-informed care for adolescent patient populations.
Don't meet every requirement? Studies have shown that women, communities of color and historically underrepresented talent are less likely to apply to jobs unless they meet every single qualification. At UNC Hospitals Youth Behavioral Health, we are dedicated to building a diverse, inclusive and authentic workplace, so if you're excited about this role but your past experience doesn't align perfectly with every qualification in the job description, we strongly encourage you to apply.
Education Requirements:
● High school diploma or GED. Completion of an academic pharmacy technician training program preferred.
Licensure/Certification Requirements:
● Registration with the NC Board of Pharmacy unless enrolled in a PharmD program.
·CPhT from PTCB or ExCPT from NHA unless enrolled in a PharmD program.
Professional Experience Requirements:
● Prior pharmacy technician experience is preferred.
Knowledge/Skills/and Abilities Requirements:
Job Details
Legal Employer: NCHEALTH
Entity: UNC Medical Center
Organization Unit: UNCH YBH Inpt Pharm
Work Type: Full Time
Standard Hours Per Week: 40.00
Work Schedule: Day Job
Location of Job: Butner:NC:27509
Exempt From Overtime: Exempt: No
Salary Range: $15.64 /hour (minimum) – $19.55/hour (midpoint)
This position is employed by NC Health (Rex Healthcare, Inc., d/b/a NC Health), a private, fully-owned subsidiary of UNC Heath Care System. This is not a State employed position.
Qualified applicants will be considered without regard to their race, color, religion, sex, sexual orientation, gender identity, national origin, disability, or status as a protected veteran.
UNC Health makes reasonable accommodations for applicants' and employees' religious practices and beliefs, as well as applicants and employees with disabilities. All interested applicants are invited to apply for career opportunities. Please email applicant.accommodations@unchealth.unc.edu if you need a reasonable accommodation to search and/or to apply for a career opportunity.