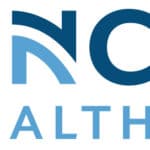 Music Therapist needed for UNC Health Youth Behavioral Health (YBH), in Butner, North Carolina.
Youth Behavioral Health Hospital (YBH) is a 56-bed, 24-hour, locked psychiatric facility located in Butner, North Carolina. There will be four units dedicated to serving children and adolescent with mental health diagnoses, dual diagnosis, substance misuse and complex behaviors. YBH philosophy is grounded in a milieu-based, trauma-informed and therapeutic setting. This facility aims to serve patients with a complex history, including aggression and psychosis. Safety is the key component of the care provided as well as introduction of positive coping skills, healthy living and positive leisure activities. Therapy services will work among a large interdisciplinary team including Psychiatrists, Psychologists, Social Workers, and Nursing Services.
We are seeking a Music Therapist with child and adolescent mental health experience to work on a multidisciplinary therapy team. The Music Therapist shall be responsible for assessing, developing, and implementing music therapy individual and group sessions for patients. The music therapist will utilize music therapy to support emotional, mental, and physical well-being for patients. The Music Therapist will participate in a variety of professional growth activities and mentorship intended to develop and improve patient care delivery and departmental performance. Additionally, the Music Therapist will be encouraged to serve as a clinical educator for music therapy students.
The Music Therapist shall also demonstrate accountability for and contribution to program development, quality improvement, problem solving and productivity enhancement in a flexible team fashion.
The selected candidate will work Monday – Friday with occasional weekend and holiday coverage.
Highly Preferred:
Experience in hospital based mental health therapy services
Experience with children and adolescent mental health
Responsibilities:
1. Consults with team members related to the use of music to meet the individual patient needs. Plans, develops, coordinates and evaluates specialized programs for specific clinical service areas.
2. Evaluates patient progresses towards treatment goals and responses to treatment interventions, and adapts as necessary. Facilitates techniques for pain management, development of coping skills to deal with illness, injury or diagnosis of disease.
3. Participates in Continuous Quality Improvement and Quality Assurance activities in accordance with JCAHO standards and with hospital and department policies. Participates in the design and implementation of research projects conducted in the Department.
4. Plans for all needed musical resources and coordinates program scheduling with co-workers and other disciplines. Participates in outreach activities related to the Music Therapy program.
5. Plans, creates, and conducts individualized music therapy interventions for patients taking into account specific patient needs and interests, resources needed and appropriate health, safety, infection control and risk management procedures to assure patient safety and therapeutic/rehabilitative benefit.
6. Receives physicians orders and individually assesses/evaluates patients in order to prescribe appropriate treatment interventions. Analyzes assessments, medical history, allied health disciplines evaluations, and patient interview and formulates treatment plan for patient.
Education Requirements:
● Bachelor's degree in Music Therapy or related field which includes an internship.
Licensure/Certification Requirements:
● Certified Music Therapist by the Board of Music Therapists.
Professional Experience Requirements:
● One (1) year of experience in the field of Music Therapy.
Knowledge/Skills/and Abilities Requirements:
Job Details
Legal Employer: STATE
Entity: UNC Medical Center
Organization Unit: UNCH YBH Recreational Therapy
Work Type: Full Time
Standard Hours Per Week: 40.00
Work Schedule: Variable
Location of Job: Butner:NC:27509
Exempt From Overtime: Exempt: No
Salary Range: $19.43 – $24.28 per hour (minimum to midpoint)
Pay offers are determined by experience and internal equity
This is a State position employed by UNC Health Care System.