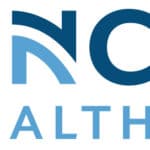 Description
Become part of an inclusive organization with over 40,000 diverse employees, whose mission is to improve the health and well-being of the unique communities we serve. Join the UNC Health Team as a Ultrasound Tech!
*This position qualifies for a $15,000 commitment incentive which will be paid over a three (3) year work commitment. Equal installments will be paid after each six (6) months of work completed. Learn more about the incentive program here: https://jobs.unchealthcare.org/pages/imaging-commitment-incentive-program
Summary:
Provides a variety of diagnostic ultrasound procedures (invasive and non-invasive) interprets a variety of ultrasound examinations ranging from routine OB/GYN, vascular, abdomen and small body parts to intra-cavity and color Doppler and a variety of biopsies.
Hours: Monday-Friday, 8:30am – 5:00pm
Responsibilities:
1. Completes all relevant worksheets. Gives accurate impressions of exams performed. Deletes all unnecessary image data. Maintains image management equipment. Utilizes PACS system for obtaining additional study data. Completes routine comments and details findings on abnormal ultrasounds in the sonographer comment section. Generates coherent, accurate and complete computerized ultrasound data. Assures that data transfer is complete and accurate. Evaluates previous ultrasounds for comparison prior to performing ultrasound examination. Familiarity with R4 reporting system, (ie ability to edit, merge studies etc.)
2. Ensures safe and appropriate procedure environment (Includes ultrasound equipment checks, transducer check, QA of equipment, cleanliness). Maintain supply inventory for department. Maintains a clean work environment Responsible for inspection and maintenance of ultrasound and computer equipment and supplies in a clean and orderly fashion. Immediate notification of supervisor of need for supplies or equipment repair/maintenance. Probes are appropriately sterilized/cleaned after use. Uses technical knowledge to assist in actively troubleshooting work unit problems with respect to equipment and protocols
3. Evaluates requisition and patient information to determine appropriateness of procedure (Patient ID clinical symptoms lab values chart information). Collaborate and plan the workday and patient flow with fellow sonographers and clerical support staff. Reviews patient's chart and films for correlation. Regularly consults daily schedule. Reviews patient's prior studies for correlation. Regularly consults daily schedule. Screens exam indications to insure appropriate orders. Screens exam indications to insure level of testing. Precept new employees and students.
4. Performs diagnostic ultrasound procedures including assessment of patient history, documentation of anatomy and pathology. Producing and summarizing documentation of procedure findings. Transfer pt. data to storage/network devises. Attendance and active participation required at regularly scheduled departmental ultrasound conferences and in-unit quality assurance unit updates.CME sufficient to maintain RDMS certification. Self reading and education to remain abreast of new developments in ultrasound findings and technology Generates preliminary clinical diagnosis. Works with physicians on final diagnosis. Demonstrates a thorough knowledge of all aspects of Ultrasound Obtains RDMS credentials and maintains """"Active Status"""" Performs work in a timely manner. Produces accurate images and impressions
5. Ultrasound guidance for procedures. Demonstrates ability to provide ultrasound guidance for various procedures including sonohysterograms, CVS, amniocentesis and fetal procedures including bladder and pleural tap. Demonstrates appropriate setup, supplies and patient preparation for procedure. Displays awareness of needle/catheter location, positioning
Education Requirements:
● Completion of a twelve (12) month program in Diagnostic Medical Sonography or General Ultrasound.
Licensure/Certification Requirements:
● RDMS registered by the American Registry of Diagnostic Medical Sonographers (ARDMS) or registry eligible and become registered within one (1) year from date of hire. Must maintain registry status and continuing education requirements annually.
● Basic Life Support (BLS) for Healthcare Provider certification
Professional Experience Requirements:
●  At least one year of OBGYN experience, primarily anatomy scans for babies in womb
Knowledge/Skills/and Abilities Requirements: Experience with OB/GYN is preferred
Job Details
Legal Employer: NCHEALTH
Entity: UNC REX Healthcare
Organization Unit: Rex OBGYN at Holly Springs
Work Type: Full Time
Standard Hours Per Week: 40.00
Work Schedule: Day Job
Location of Job: US:NC:Cary
Exempt From Overtime: Exempt: No
Salary Range: $27.89 – $34.86 per hour (minimum to midpoint)
Pay offers are determined by experience and internal equity.
This position is employed by NC Health (Rex Healthcare, Inc., d/b/a NC Health), a private, fully-owned subsidiary of UNC Heath Care System. This is not a State employed position.
Qualified applicants will be considered without regard to their race, color, religion, sex, sexual orientation, gender identity, national origin, disability, or status as a protected veteran.
UNC Health makes reasonable accommodations for applicants' and employees' religious practices and beliefs, as well as applicants and employees with disabilities. All interested applicants are invited to apply for career opportunities. Please email applicant.accommodations@unchealth.unc.edu if you need a reasonable accommodation to search and/or to apply for a career opportunity.