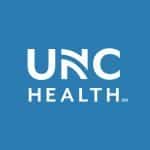 Website UNCH_Careers UNC Health
Explore job opportunities with UNC Health!
Registered Nurses, if you're looking for a leadership position, check out these opportunities at UNC Medical Center! These are all full-time positions with a comprehensive state benefit package! Enjoy working mainly daytime hours Monday through Friday.
> RN Patient Services Manager III for the Burn Unit: The NC Jaycee Burn Center is North Carolina's only center of excellence specializing in burn care. It is a 21-bed ICU capable unit providing care for burn patients of all ages.
> RN Patient Services Manager III for the Abdominal Transplant/Urology/Plastic Surgery Acute Care Unit: This unit is nationally recognized as one of the most accomplished and devoted transplant teams, recently named number one in the U.S. for one-year survival rates, and is recipient of the Beacon Award for Excellence because of their demonstrated excellence in sustained unit performance and patient outcomes.
> Program Manager for the Comprehensive Stroke Program: The UNC Medical Center Comprehensive Stroke Program is committed to providing high-quality comprehensive stroke care to the people of North Carolina.
Learn more and join our One Great Team: https://bit.ly/3Mi5bX7
To apply for this job please visit bit.ly.