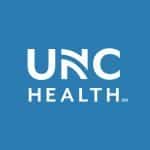 Description
Become part of an inclusive organization with over 40,000 diverse employees, whose mission is to improve the health and well-being of the unique communities we serve.
Position qualifies for our Athletic Trainer Incentive Program:
$10,000 paid over a three (3) year commitment period. Payment is spread over a 3-year period in six(6) installments. Payment is made after each six (6) month period of work is completed.
Summary:
The Athletic Trainer (ATC) operates as a key member of the health care team to provide evaluation and clinical skills specific to patient care according to the departments scope of service. ATC's join a skilled clinical team comprised of Medical Assistants, Nurses, Orthopedic Cast technicians, Medical Apprentices, and other Athletic Trainers. This position works under the clinical supervision of a provider for patient care activities, and under the general direction of the designated manager/supervisor.
Responsibilities:
This position will require that the applicant possesses the clinical evaluation and clinical skills expected of an athletic trainer working in an ambulatory clinical setting. In this setting, the Athletic Trainer can participate or be engaged in the following;
1. Clinic Responsibilities
Carry out and/or assist with clinical evaluations of patients in the clinic.
Obtain a thorough understanding and history of a patient's condition during initial evaluation and follow-up evaluations via the use of observation, interview, palpation, range of motion assessment and special tests/functional testing in order to assess the nature and extent of the patient's injury or condition.
Scheduling and organization of additional tests or procedures ordered by the physician.
Post-operative wound and dressing care.
Apply appropriate brace fitting, casting, splinting using commercial or custom-made devices to prevent injury, re-injury, or to aid in injury healing.
Preparation of clinic administered medication/injections ordered by the provider.
Assist with in-office procedures as directed and requested by the provider.
Identify safety risks and hazards associated with certain activities or equipment by following appropriate guidelines and procedures.
Maintain clinical areas and equipment to comply with safety and sanitation standards.
2. Patient Education
Educate patients as to the risks that may be associated with physical activity in order to minimize the likelihood of injury.
Educate patients for pre- and post-operative instructions for at home care with the execution of basic therapeutic and rehabilitative exercise using techniques relative to recovery and function.
Direct patients in the use of basic therapeutic modalities in order to facilitate healing of injury through home care guidelines.
Educate and instruct patients in the appropriate usage of standard protective equipment (e.g. braces and orthotics) in order to minimize the risk of injury or re-injury.
Educate patients on aspects of healthy living and physical activity by using effective communication skills.
Educate and provide counseling to patients in protective, treatment, and rehabilitative procedures by using effective communication skills.
3. Organization and Administration
Maintain electronic medical records according to appropriate principles of practice, based on effective communication and legal standards.
Scribing or electronic dictation of patient's appointment and physician's notes.
Assist with clinic management and administration as needed and requested.
Education Requirements:
● Bachelor's degree in an appropriate discipline.
Licensure/Certification Requirements:
● Certified Athletic Trainer (ATC) certification
● Licensed as an Athletic Trainer by the North Carolina Board of Athletic Trainer Examiners or license eligible.
● BLS for healthcare providers.
Professional Experience Requirements:
● One (1) year of experience as an athletic trainer preferred.
Knowledge/Skills/and Abilities Requirements:
● Excellent verbal and written communication skills, including the use of relevant medical terminology.