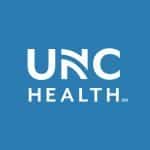 Summary:
The Certified Technician provides support to the pharmacist by reviewing, compounding and dispensing medications. All work is carried out under the supervision of a licensed Pharmacist. No nights, no weekends, holidays off. Schedule is M-F 8:00am-4:30pm!
This position qualifies for our Pharmacy Technician Incentive Program, which includes $1,500 in commitment incentives spread over a two-year period. Payment is made after six months, one year, and two years of employment. Learn more about the Pharmacy Technician Incentive Program here: https://jobs.unchealthcare.org/pages/pharmacy-technician-commitment-incentive-program
Responsibilities:
1. Compounds and/or prepares medications (sterile products, oral, topical, controlled substances, etc.) including high-risk medication processes as defined by the entity, as authorized by a physician, under the supervision of a licensed Pharmacist.
2. Delivers exchanges medications to the respective patient area and returns unused medications to the pharmacy.
3. Documents pharmaceutical activities including patient billing for medications and equipment, quality control requirements, etc. using automated and paper systems. Ensures accuracy of data.
4. Responds to and triages requests from customers for assistance with pharmacy services such as medication delivery, drug information, etc.
5. Operates and supports automated dispensing technology to supply correct medications for individual patients, according to pharmacist and physician orders.
6. Orders, receives, restocks, and rotates inventory, and completes expiration date management.
7. Assists with training of new employees, educating them in job-specific functions.
8. Contributes to process improvement projects.
9. Completes regulatory compliance inspection of medication storage areas, including inspections and/or controlled substance inventories, USP797 and other regulatory documentation as required.
Education Requirements:
● High school diploma or GED. Completion of an academic pharmacy technician training program preferred.
Licensure/Certification Requirements:
● Registration with the NC Board of Pharmacy unless enrolled in a PharmD program.
·CPhT from PTCB or ExCPT from NHA unless enrolled in a PharmD program.
Professional Experience Requirements:
● Prior pharmacy technician experience is preferred.
Knowledge/Skills/and Abilities Requirements:
Job Details
Legal Employer: NCHEALTH
Entity: UNC Medical Center
Organization Unit: Pharmacy Investigational Drugs
Work Type: Full Time
Standard Hours Per Week: 40.00
Work Schedule: Day Job
Location of Job: US:NC:Chapel Hill
Exempt From Overtime: Exempt: No
Salary Range: $15.64 – $19.55 per hour (minimum to midpoint) Pay offers are determined by experience and internal equity.