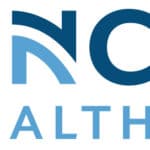 Summary:
Performs technical and administrative work reviewing, abstracting and assigning accepted medical CPT, HCPCS, and ICD-10 codes for professional services. Duties are performed in compliance with third party, state and federal regulations according to standardized procedures. Employees report to an administrative superior but independently handle assigned tasks.
Responsibilities:
1. Assigns International Classification of Diseases 10-CM diagnostic and ICD-10-PCS procedural codes accurately and productively, and other applicable codes such as MS-DRG on inpatient cases for all Health Care system cases excluding the academic medical center
2. Groups codes and completed product into payment group.
3. Assigns codes that affect Severity of Illness and Risk of Mortality and Hierarchal Condition Categories (HCCs).
4. Participates in DRG Reconciliation with CDS.
5. Queries providers when documentation is conflicting, needs clarification and specificity
6. Analyzes information for optimal and proper reimbursement.
7. Ensures compliance with all appropriate coding, billing and data collection regulations and procedures.
8. Provides information to physicians and other health care staff regarding current coding practices and changes in 3rd party, state and federal regulations and guidelines.
9. Reviews, analyzes and abstracts physician/other documentation for diagnoses, procedures, and other services provided.
10. Obtains missing information and/or to clarifies existing information.
11. Accepts feedback from Auditor and reviews PWC SMART Edits as needed to avoid future errors.
12. Researches appropriate databases for validation of information.
13. Utilizes a variety of software (e.g. Epic, Optum CAC, MS Office, etc.) to compile and validate medical information.
Education Requirements:
● High School diploma or GED
● Successful completion of the UNC HCS IP Coder Proficiency Test (non AMC).
Licensure/Certification Requirements:
● Must have one of the following: – AHIMA (American Health Information Management Association) certification and credential – AAPC (American Academy of Professional Coders) certification and credential
Professional Experience Requirements:
● Two (2) years of experience in hospital coding.
Knowledge/Skills/and Abilities Requirements:
● Strong knowledge of ICD-10 coding with excellent analytical and data mining skills. Ability to effectively manage projects, plan and implement programs, and evaluate outcomes. Ability to effectively work with direct various levels of staff (including on-site and remote). Must possess strong communication skills, both written and verbal and have extensive attention to detail. Exhibits effective organizational skills, time management, and management of multiple priorities. Knowledge of Medical Terminology and Anatomy and Physiology. Ability to have an excellent balance of being highly productive and yet produce high quality work. Ability to interpret federal and state regulations as they relate to coding and compliance.
Job Details
Legal Employer: NCHEALTH
Entity: Shared Services
Organization Unit: HIM Hospital Coding
Work Type: Full Time
Standard Hours Per Week: 40.00
Salary Range: $22.45 – $28.06 per hour (Minimum to Midpoint)
Pay offers are determined by experience and internal equity
Work Assignment Type: Hybrid
Work Schedule: Day Job
Location of Job: US:NC:Chapel Hill
Exempt From Overtime: Exempt: No
This position is employed by NC Health (Rex Healthcare, Inc., d/b/a NC Health), a private, fully-owned subsidiary of UNC Health Care System, in a department that provides shared services to operations across UNC Health Care; except that, if you are currently a UNCHCS State employee already working in a designated shared services department, you may remain a UNCHCS State employee if selected for this job.
Qualified applicants will be considered without regard to their race, color, religion, sex, sexual orientation, gender identity, national origin, disability, or status as a protected veteran.
UNC Health makes reasonable accommodations for applicants' and employees' religious practices and beliefs, as well as applicants and employees with disabilities. All interested applicants are invited to apply for career opportunities. Please email applicant.accommodations@unchealth.unc.edu if you need a reasonable accommodation to search and/or to apply for a career opportunity.