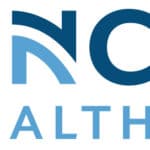 Description
Become part of an inclusive organization with over 40,000 diverse employees, whose mission is to improve the health and well-being of the unique communities we serve.
Summary:
As the Supervisor of the Mohs division, duties include fiscal planning, personnel administration, patient care and education, oversight of the laboratory, community relations, and quality assurance. Duties will include managing all personnel (Mohs Technicians and Histologists), providing leadership to meet unit goals, providing input in to the budget process, overseeing ordering, reviewing clinic processes impacting patient care and referral coordination, ensuring compliance and quality assurance for equipment as well as performing services as a Mohs Technician. This final component is critical in the supervisor understanding the workflow and needs of the Mohs surgery unit.
Responsibilities:
1. Patient Care- Assists the Mohs surgeon during Mohs surgery. This includes assisting with the patient history, taking patient vital signs, preparing the room and instruments and physically assisting the surgeon during the surgical procedure. This position is responsible for dressing the wound and caring for the wound on subsequent follow-up visits. This position assists with various clinical procedures including biopsies, excisions, ED&C procedures, wound debridement, and special dressings. May occasionally schedule surgeries, consults, and follow-up visits, register new patients, and coordinate patient appointments for reconstruction with other departments.
2. Personnel Management- Manages personnel and administers personnel policies in accordance with the Healthcare Systems personnel policies. Responsible for human resource functions including recruiting/hiring, performance evaluations, training, counseling and disciplinary action. Prepare employee work schedules to provide ample coverage to enable the program to operate at optimal levels. The position is responsible for job enrichment for all support staff. This position will develop in-house workshops as well as participate in national conferences pertaining to the organization and operation of Mohs/dermatologic surgery units. Provides leadership to Mohs staff to meet organizational goals.
3. Unit Management- Provides input into the budget process. Collects and analyzes data to evaluate products, processes, procedures, and unit needs. Plans for maximum utilization of resources (e.g., space, providers, personnel and equipment). Ensures that the unit is prepared for inspections and site visits. Conducts on-going evaluation program to ensure outcomes are met. Analyzes processes and develops educational programs or modified practice to improve processes and services. Develops policies and procedures as necessary for keeping in accord with Joint Commission guidelines and federal regulations for medical facilities.
Education Requirements:
● Bachelor's degree in an appropriate discipline.
Licensure/Certification Requirements:
● No licensure or certification required.
Professional Experience Requirements:
● Two (2) years of clinical MOHS surgery experience or the equivalent clinical outpatient surgical experience preferred.
● One (1) year of health care related experience.
Knowledge/Skills/and Abilities Requirements:
● Demonstrates leadership excellence
Job Details
Legal Employer: STATE
Entity: UNC Faculty Physicians
Organization Unit: SOM Derm – MOHS
Work Type: Full Time
Standard Hours Per Week: 40.00
Pay offers are determined by experience and internal equity
Work Assignment Type: Onsite
Work Schedule: Day Job
Location of Job: US:NC:Chapel Hill
Exempt From Overtime: Exempt: No
This is a State position employed by UNC Health Care System.
Qualified applicants will be considered without regard to their race, color, religion, sex, sexual orientation, gender identity, national origin, disability, or status as a protected veteran.
UNC Health makes reasonable accommodations for applicants' and employees' religious practices and beliefs, as well as applicants and employees with disabilities. All interested applicants are invited to apply for career opportunities. Please email applicant.accommodations@unchealth.unc.edu if you need a reasonable accommodation to search and/or to apply for a career opportunity.