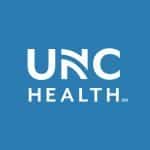 Website UNCH_Careers UNC Health
Explore job opportunities with UNC Health!
Summary:
The Certified technician provides general support to the pharmacist by receiving, reviewing, compounding and dispensing medications. All work is carried out under the supervision of a licensed Pharmacist.
Responsibilities:
1. Receives and accurately transcribes orders from prescribers under the supervision of a pharmacist. Process prescriptions in a timely order and manner so as to best take care of patient needs.
2. Assists with training of new employees, educating them in job-specific functions.
3. Assists with Medication Therapy Management, Medsync, and other clinical outreach programs.
4. Selects and prepares medications (oral, topical, controlled substances, etc.) as authorized by a physician, under the supervision of a licensed Pharmacist.
5. Prepares medications for pick-up, delivery or shipping. Returns unpurchased medications to stock and processes credits.
6. Solves issues with patient payment (prior authorization, patient assistance needed, etc.). Sells prescriptions to patients and processes payment. Accurately manages cash and other payments.
7. Responds to and triages requests from customers for assistance with pharmacy services that do not require a pharmacist's professional judgment or expertise.
8. Operates and supports automated dispensing technology to supply correct medications for individual patients, according to pharmacist and physician orders.
9. Orders, receives, restocks, and rotates inventory and supplies, and contributes to expiration date management.
10. Contributes to process improvement projects.
Education Requirements:
● High school diploma or GED. Completion of an academic pharmacy technician training program preferred.
Licensure/Certification Requirements:
● Registration with the NC Board of Pharmacy unless enrolled in a PharmD program.
·CPhT from PTCB or ExCPT from NHA unless enrolled in a PharmD program.
Professional Experience Requirements:
● Prior pharmacy technician experience is preferred.
Knowledge/Skills/and Abilities Requirements:
Job Details
Legal Employer: NCHEALTH
Entity: Shared Services
Organization Unit: UNCHCS Eastowne Retail Pharm
Work Type: Full Time
Standard Hours Per Week: 40.00
Work Schedule: Day Job
Location of Job: US:NC:Chapel Hill
Exempt From Overtime: Exempt: No
This position is employed by NC Health (Rex Healthcare, Inc., d/b/a NC Health), a private, fully-owned subsidiary of UNC Health Care System, in a department that provides shared services to operations across UNC Health Care; except that, if you are currently a UNCHCS State employee already working in a designated shared services department, you may remain a UNCHCS State employee if selected for this job.
Qualified applicants will be considered without regard to their race, color, religion, sex, sexual orientation, gender identity, national origin, disability, or status as a protected veteran.
UNC Health makes reasonable accommodations for applicants' and employees' religious practices and beliefs, as well as applicants and employees with disabilities. All interested applicants are invited to apply for career opportunities. Please email applicant.accommodations@unchealth.unc.edu if you need a reasonable accommodation to search and/or to apply for a career opportunity.