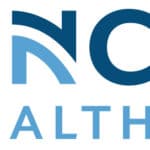 Summary:
The Inpatient Bone Marrow Transplant and Cellular Therapy Clinical Pharmacy Specialist will play an integral role in the management of patients, providing clinical support to physicians, APPs, and nurses; operational support to the pharmacy department; and educational mentorship to pharmacy students, PGY1 and PGY2 residents at UNC Hospitals. The clinical specialist works alongside medicine colleagues to optimize therapy for patients on the inpatient adult bone marrow transplant and cellular therapy service.
Activities include multidisciplinary rounding, preparation of appropriate orders, responding to drug information requests, medication profile review, order verification, nursing support, patient counseling, and transitions of care. This person will work closely with the Department of Pharmacy to address any needs that might arise within the realm of the bone marrow transplant and cellular therapy department, or needs that require the expertise and qualifications of this individual. Additionally, appointment at UNC Eshelman School of Pharmacy is available with commensurate experience.
Responsibilities:
The major job responsibility of this position is to provide comprehensive pharmaceutical care to patients on the Inpatient Adult Bone Marrow Transplant and Cellular Therapy Service. Additionally, this individual will work closely with Outpatient Stem Cell Transplant Clinical Pharmacist Practitioners to ensure continuity of pharmaceutical care from the inpatient to the outpatient setting both before and following stem cell transplant.
Effort allocation will be as follows:
Bone Marrow and Stem Cell Transplant Service Responsibilities (80%)
Participate in daily patient care rounds, providing support to medical and nursing staff, and ensuring appropriate and optimized medication therapy management for patients on the service
Respond to drug information questions from the medical staff, nursing staff, or pharmacy colleagues • Evaluate, monitor, and redesign medication regimens to ensure positive patient outcomes
Complete Therapeutic Drug Monitoring: Immunosuppression, antibiotics, and antifungals
Complete busulfan pharmacokinetic modeling and subsequent dosing modifications for myeloablative transplants
Assist in the writing of treatment plans
Service Responsibilities (10%)
Committees within UNC Hospitals
Ongoing quality assurance initiatives
Educational Responsibilities (10%)
The inpatient stem cell transplant clinical pharmacy specialist will have responsibilities to educate students from the UNC Eshelman School of Pharmacy, PGY1 and PGY2 residents from UNC Hospitals on their experiential rotations in stem cell transplantation
OTHER SKILLS AND ATTRIBUTES:
Extensive clinical skills and pharmacotherapy knowledge base in Hematology/Oncology
Strong oral and written communication, organizational and prioritization skills
Ability to work in team environment
Development of manuscripts for submission on collaboration with colleagues
Ability to design and implement projects, including collecting and interpreting data
Preferred:
Completion of a Pharmacy Practice (PGY1) Residency or equivalent experience
Completion of an Oncology (PGY2) Pharmacy Residency or equivalent experience
Board Certification in Oncology Pharmacy
Education Requirements:
● PharmD or BS Pharmacy Degree
Licensure/Certification Requirements:
● Active pharmacist licensure with the NC Board of Pharmacy or obtainable before initiation of employment. Recent graduates of ACPE-accredited colleges/schools of pharmacy may fill this role while pending initial pharmacist licensure, but are subject to limitations mandated by the NC Board of Pharmacy and must obtain licensure within 6 months of orientation or sooner if required for operations.
Professional Experience Requirements:
● No prior experience required.
Knowledge/Skills/and Abilities Requirements:
Job Details
Legal Employer: STATE
Entity: UNC Medical Center
Organization Unit: Chemotherapy Pharmacy
Work Type: Full Time
Standard Hours Per Week: 40.00
Salary Range: $49.75 – $62.17 per hour (Minimum to Midpoint)
Work Schedule: Variable
Location of Job: US:NC:Chapel Hill
Exempt From Overtime: Exempt: Yes
This is a State position employed by UNC Health Care System.
Qualified applicants will be considered without regard to their race, color, religion, sex, sexual orientation, gender identity, national origin, disability, or status as a protected veteran.
UNC Health makes reasonable accommodations for applicants' and employees' religious practices and beliefs, as well as applicants and employees with disabilities. All interested applicants are invited to apply for career opportunities. Please email applicant.accommodations@unchealth.unc.edu if you need a reasonable accommodation to search and/or to apply for a career opportunity.