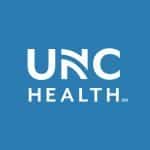 Become part of an inclusive organization with over 40,000 diverse employees, whose mission is to improve the health and well-being of the unique communities we serve.
Position qualifies for our Inpatient Respiratory Care Incentive Program, which includes a $15,000 commitment incentive with a three (3) year commitment, relocation assistance (relocation amounts based on location distance) and participation in our employee referral program ($3,000 referral bonus to employees who refer other Respiratory Therapists). To learn more on the program, please visit: https://jobs.unchealthcare.org/pages/unc-hospitals-unc-rex-healthcare-respiratory-care-incentive-program
Summary:
Develops and provides services related to the orientation, continuing education, and assessment of clinical Respiratory Therapy staff.
Responsibilities:
1. Collaborates with managers and staff to assess the learning needs and competencies of staff. Serves as a consultant/mentor for staff in areas of program development, clinical practice, and professional development.
2. Designs, delivers, and assesses learning activities and curricula related to clinical competencies, departmental/organizational policies, regulatory requirements, and the use of clinical information technologies.
3. Serves as a consultant/mentor for staff in areas of program development, clinical practice, and professional development.
4.  Participates in the development, coordination, and delivery of new staff orientation and education activities.
Education Requirements:
● Graduate of an accredited Respiratory Therapy program. Bachelor's degree in professional field and/or related field required.
Licensure/Certification Requirements:
● Credentialed as a Registered Respiratory Therapist (RRT) by the National Board for Respiratory Care (NBRC). Licensed as a Respiratory Care Practitioner by the North Carolina Respiratory Care Board. Basic Life Support (BLS) Healthcare Provider.
Professional Experience Requirements:
● Requires five (5) years respiratory experience.
Knowledge/Skills/and Abilities Requirements:
Job Details
Legal Employer: STATE
Entity: UNC Medical Center
Organization Unit: Respiratory Therapy
Work Type: Full Time
Standard Hours Per Week: 40.00
Work Schedule: Variable
Location of Job: US:NC:Chapel Hill
Exempt From Overtime: Exempt: No
Salary per hour: $27.89 – $34.86 (minimum – midpoint)
Pay offers are determined by experience and internal equity
This is a State position employed by UNC Health Care System.
Qualified applicants will be considered without regard to their race, color, religion, sex, sexual orientation, gender identity, national origin, disability, or status as a protected veteran.
UNC Health makes reasonable accommodations for applicants' and employees' religious practices and beliefs, as well as applicants and employees with disabilities. All interested applicants are invited to apply for career opportunities. Please email applicant.accommodations@unchealth.unc.edu if you need a reasonable accommodation to search and/or to apply for a career opportunity.