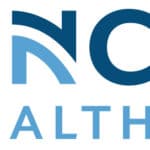 Description
Become part of an inclusive organization with over 40,000 diverse employees, whose mission is to improve the health and well-being of the unique communities we serve.
Position qualifies for our Inpatient Respiratory Care Incentive Program, which includes a $15,000 commitment incentive with a three (3) year commitment, relocation assistance (relocation amounts based on location distance) and participation in our employee referral program ($3,000 referral bonus to employees who refer other Respiratory Therapists).
Respiratory Therapist- PULMONARY DIAGNOSTIC
Location: Pulmonary Diagnostic Services- Memorial Hospital
Scheduled Work Hours: (Days) 8:00am-4:30 pm Monday –Friday with the potential of Holiday and Saturday on call rotation.
Full-time Respiratory Therapist needed for exciting opportunity in a growing Pulmonary Diagnostic Bronchoscopy Suite. The Respiratory Therapist will work in the bronchoscopy suite and in OR bronchoscopy procedural suite assisting with BAL, Transbronchial biopsy, EBUS, Navigational bronchoscopy, as well as assisting in the bronchoscopy suite with BAL and all pleural procedures including pleurx, pleurodesis, thoracentesis and chest tubes. Must have the ability to work independently and provide competent clinical care that is consistent with professional standards. Critical Care experience and Registered Respiratory therapist (RRT) preferred. Daily accountability to the Pulmonary Diagnostic Services Manager.
Knowledge/Skills/Abilities Preferred:
Critical Care Experience Preferred
Current advanced practice certification in Moderate Sedation preferred.
Must obtain within 3 months of hire.
Summary:
Under the direction of department management and according to policies and procedures as defined in the Department Policy and Procedure Manuals, administers respiratory care procedures and treatments designed to assess, prevent, stabilize or remedy patients' respiratory dysfunction. After completion of orientation, functions independently with minimal supervision.
Responsibilities:
1. Administers standard Respiratory Care including but not limited to, aerosol medication delivery, basic bedside pulmonary function testing, breathing exercises, oxygen therapy, arterial cannulation and arterial punctures. Provides for all aspects of airway management including aspiration of established airways, tracheostomy care, tracheostomy tube changes, endotracheal intubations and extubations. May perform Pulmonary Function Testing as needed.
2. Carolina Air Care – When working with Carolina Air Care  may Transport pediatric and neonatal patients from referral hospitals per UNC Air Care Protocol. May perform respiratory care and advanced practice procedures per UNC Air Care Protocol. These procedures include UAC, UVC, IV insertion, intravenous insertion, Chest Tube insertion, Needle Decompression, ABGs, Blood Glucose monitoring, and others as deemed necessary by the medical control officer.
3. ECMO  When working with ECMO may manage the Extracorporeal circulation for cardiac and respiratory support of patients.
4. May be required to be on-call days, nights, weekends and holidays.
5. May Perform all aspects of ventilator care to include, but not limited to setting up the ventilator and verifying function using specialized ventilator modes to manage the patients disease process. Provide for an appropriate monitoring of these patients and provide appropriate weaning techniques.
6. Maintains and improves job knowledge and skills.  Serves as resource to other staff reflective of experience level. Serves as resource for physicians and other UNCHCS staff. Aids in training new staff members, students and new physicians. Provides in-services as required. May assume Charge Therapist responsibilities.
7. Records completely all pertinent information pertaining to patient care procedures per hospital and departmental policies. Records patient information in electronic medical record system.
Education Requirements:
● Graduation from an accredited Respiratory Therapy program.
Licensure/Certification Requirements:
● Licensed as a Respiratory Care Practitioner by the North Carolina Respiratory Care Board and registry eligible by the National Board of Respiratory Care (CRT or RRT).  Must be registered (CRT or RRT) within 6 months of hire.  BLS on hire.
Professional Experience Requirements:
● No prior experience required.
Knowledge/Skills/and Abilities Requirements:
Job Details
Legal Employer: STATE
Entity: UNC Medical Center
Organization Unit: Pulmonary Diagnostic Services
Work Type: Full Time
Standard Hours Per Week: 40.00
Salary per hour: $22.45 – $28.06 (minimum – midpoint)
Pay offers are determined by experience and internal equity
Work Assignment Type: Onsite
Work Schedule: Variable
Location of Job: US:NC: Chapel Hill
Exempt From Overtime: Exempt: No
This is a State position employed by UNC Health Care System.
Qualified applicants will be considered without regard to their race, color, religion, sex, sexual orientation, gender identity, national origin, disability, or status as a protected veteran.
UNC Health makes reasonable accommodations for applicants' and employees' religious practices and beliefs, as well as applicants and employees with disabilities. All interested applicants are invited to apply for career opportunities. Please email applicant.accommodations@unchealth.unc.edu if you need a reasonable accommodation to search and/or to apply for a career opportunity.