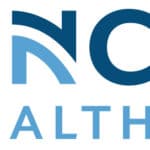 Job ID: 90060
Location: Chapel Hill, NC
Facility/Division: UNC Medical Center
Status: Full Time
Shift: Day Job
Apply today to join our One Great Team: https://tinyurl.com/mpp9zz85
Description
Become part of an inclusive organization with over 40,000 diverse employees, whose mission is to improve the health and well-being of the unique communities we serve.
The Clinical Nurse Education Specialist will focus on nursing and clinical staff professional development, education, and competency for ambulatory/outpatient clinics and procedural areas and work collaboratively with a team of outpatient educators. Primary responsibilities include onboarding, ongoing educational needs, and regulatory responsibilities. Additional responsibilities include training and apprentice programs, student placement, organizational initiatives, supporting new products/equipment, policy/practice development and professional development. This role is part of Outpatient Services, a dynamic group of leaders and educators focused on practice, innovation, quality, and patient care excellence. Occasional travel to offsite clinics will be required. Professional development/education experience preferred.
Summary:
The Clinical Nurse Education Specialist is an advanced level of nursing practice that facilitates the professional development of licensed and unlicensed employees to enhance professional competency including (but not limited to) educational assessment, planning and outcome evaluation. Coordinates staff development and educational needs of patient care nursing staff, patients, and families. This is an advanced level position in clinical education, which is performed under minimal supervision. Assignments are characterized as those requiring collaboration to address staff educational needs within a specialty practice area and/or service and/or across the hospital. Serves as subject matter expert in a lead capacity for house-wide initiatives, including those in conjunction with hospital accreditation Work may be performed collaboratively for multiple disciplines across the continuum of care or for a specific patient population or service area.
Responsibilities:
1. Clinical Resource- Serves as a clinical resource and role model, provides clinical supervision to staff in developing clinical knowledge, skills and abilities
2. Competencies- Participates in the identification of essential competencies for clinical areas/service lines. Develops educational programs to maintain or develop the identified competencies. Works with and through preceptors and nursing unit leadership to develop knowledge and skills of nursing staff.
3. Educational Consultation- Provides consultation to UNC Health Care system and UNC Hospitals, and nursing leadership for program development. Partners with committees, councils and other departments in the identification and development of educational programs, training for new products, and development of competence assessment.
4. Educational Programs- Independently plans and delivers an array of educational programs to hospital employees in clinical, department or hospital wide groups with a primary focus on nursing staff. Develops, coordinates, administers, facilitates, conducts and evaluates Nursing Orientation programs including skill based residency programs and the Nurse Residency Program.
5. Evidence-Based Practice- Develops evidence-based standards of care, comprehensive nursing plans, clinical pathways for patients and families and facilitates implementation of same.
6. Nursing Educational Programs- Develops educational programs designed to augment the knowledge, skills and attitudes of nursing staff. Assist in the development of Clinical Nurse III and Clinical Nurse IV educational skills to plan, develop, and present continuing education content/programs. Evaluates the outcomes of all educational programs. Participates in point of care research.
7. Placement of Nursing students- Assists in orientation and placement of nursing students in clinical units. Serves as resource to faculty. Mentors graduate students
8. Professional growth and development- Demonstrates responsibility for own professional growth and development. Maintains current certification in clinical specialty or Nursing Professional Development.
9. Research, Policies and Procedures- Evaluates current research to maintain knowledge of practice trends. Guides the development and revision of standards, policies and procedures for the Department of Nursing. Facilitates the dissemination of practice changes through Nursing Standards Committee and the Shared Governance Councils. Develops and maintains relationships with faculty and students from nursing and other clinical disciplines.
Education Requirements:
Graduation from a state-accredited school of professional nursing.
 Bachelor's degree and Master's degree of which one must be in Nursing.
Licensure/Certification Requirements:
Licensed to practice as a Registered Nurse in the state of North Carolina.
Professional Certification in area of specialization.
Professional Experience Requirements:
Two (2) years of clinical experience in clinical specialty.
Education/Professional Development Experience preferred.
Ambulatory/Outpatient Experience preferred
Knowledge/Skills/and Abilities Requirements:
Job Details
Legal Employer: STATE
Entity: UNC Medical Center
Organization Unit: UNCH Outpt Operations Support
Work Type: Full Time
Standard Hours Per Week: 40.00
Work Schedule: Day Job
Location of Job: US:NC: Chapel Hill
Exempt From Overtime: Exempt: Yes
This is a State position employed by UNC Health Care System.
Qualified applicants will be considered without regard to their race, color, religion, sex, sexual orientation, gender identity, national origin, disability, or status as a protected veteran.
UNC Health makes reasonable accommodations for applicants' and employees' religious practices and beliefs, as well as applicants and employees with disabilities. All interested applicants are invited to apply for career opportunities. Please email applicant.accommodations@unchealth.unc.edu if you need a reasonable accommodation to search and/or to apply for a career opportunity.