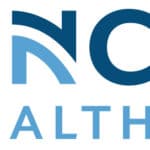 Summary:
UNC Hospitals Rehabilitation Service Line is accepting applications for a full-time, Speech-Language Pathologist in an outpatient clinics with experience in outpatient adult neurological rehabilitation. Candidate should have outpatient experience with the following diagnoses of stroke, traumatic brain injury, spinal cord injury, Parkinson's disease, concussion, Multiple Sclerosis, and ALS. Candidate will be able to evaluate and treat patients with cognitive, language and swallowing impairments.
At least one to two years of experience is preferred, as well as experience and/or interest in these diagnoses and services. This candidate will work closely with an experienced group of physical therapists, occupational therapists, and speech-language pathologists as part of our Outpatient team, as well as with other providers in interdisciplinary clinics, including, but not limited to Multiple Sclerosis and Parkinson 's disease. Excellent time management, communication, flexibility, and organizational skills are required in this fast-paced environment. Good leadership skills are needed to coordinate patient care coverage with other disciplines within the UNC Healthcare System and academic institutions across the state to provide clinical instruction to students within the clinic.
Position may include opportunities to teach, lecture, provide in-services to staff and students, as well as community outreach. The selected candidate will work 40 hours/week with flexibility in workdays and hours in our outpatient clinic.
Responsibilities:
1. Diagnostic Testing – Administers basic & complex diagnostic tests and evaluations in the area of speech language pathology for the treatment of communication and swallowing disorders and related impairments.
2. Education – Teach & supervise graduate Speech/Language Pathology students and/or clinical fellows. Develops or contributes to innovative programs to enhance patient care. Serves as resource consultant to other clinicians in respective specialty area.
3. Evaluation of Care – Analyzes results of diagnostic and or therapeutic testing to establish patient goals and or modify subsequent treatment programs. Identifies expected patient outcomes. Communicates relevant information to promote continuity of care.
4. Implementation– Selects and applies current and advanced techniques to provide quality and efficient rehabilitative services. Provides habilitation/rehabilitation and maintenance of persons with communication, cognitive, and related impairments. Organizes and prioritizes care according to patient/family needs.
5. Outreach/Community Involvement-Serves as resource to North Carolina government departments and statewide health professionals in specialty areas. Presents at local (university/hospital) or state level, participates in community health screening and events. Participates in the development of new clinical programs to meet emerging needs in conjunction with the clinical specialist and/or department director.
6. Participation – Contributes to quality of clinical services through attendance and participation in departmental meetings and in-services.
7. Quality-Contributes to quality of clinical services through maintenance of valid & reliable records of patient procedures & progress. Participates in quality improvement initiatives with the clinical specialist and other healthcare professionals. Participates in continuous quality improvement efforts in conjunction with the department director.
Education Requirements:
● Graduation from an accredited Speech-Language Pathology program.
Licensure/Certification Requirements:
● Speech-Language Pathology certification by the American Speech-Language-Hearing Association (ASHA).Licensed as a Speech-Language Pathologist by the North Carolina Board of Examiners for Speech-Language Pathologists and Audiologists.
Professional Experience Requirements:
● One (1) year of experience in the field of Speech Pathology.
Knowledge/Skills/and Abilities Requirements:
Job Details
Legal Employer: STATE
Entity: UNC Medical Center
Organization Unit: Speech Rehab-CRC
Work Type: Full Time
Standard Hours Per Week: 32.00
Work Schedule: Day Job
Location of Job: US:NC:Chapel Hill
Exempt From Overtime: Exempt: Yes
Salary Range: $32.23 – $40.29 per hour (minimum to midpoint)
Pay offers are determined by experience and internal equity
This is a State position employed by UNC Health Care System.
Qualified applicants will be considered without regard to their race, color, religion, sex, sexual orientation, gender identity, national origin, disability, or status as a protected veteran.
UNC Health makes reasonable accommodations for applicants' and employees' religious practices and beliefs, as well as applicants and employees with disabilities. All interested applicants are invited to apply for career opportunities. Please email applicant.accommodations@unchealth.unc.edu if you need a reasonable accommodation to search and/or to apply for a career opportunity.