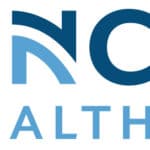 Job ID: 54318
Location: Chapel Hill, NC
Facility/Division: UNC Faculty Physicians
Status: Per Diem
Shift: Day Job
Apply today to join our One Great Team: https://tinyurl.com/2dhrveh4
Please note: This is a per diem position. This position is also open to a Medical Assistant, Certified candidate.
Description
Become part of an inclusive organization with over 40,000 diverse employees, whose mission is to improve the health and well-being of the unique communities we serve.
Weaver Crossing OB/GYN is open to hiring a Per Diem Licensed Practical Nurse or Medical Assistant I, Certified to join our team!
This is a full-service specialty clinic that provides women's health care over the course of their lives. Our midwives, APPs and doctors provide full-scope obstetric and gynecological care for individuals from pre-puberty through post-menopausal and beyond. We provide the highest quality prenatal care, deliver babies, and care for individuals as they age. We also work to promote the health of the people of North Carolina and the nation through leadership and innovation in clinical practice, medical education, and research. Our faculty, residents, and staff practice evidence-based healthcare and it is our mission to provide the highest quality of care and education and research opportunities to individuals of all ages and backgrounds regardless of race, ethnicity, religious affiliation, socioeconomic status, or gender affirmation. We are passionate about our roles as educators, researchers, and clinicians and are committed to improving the lives of the patients we serve.
Summary: Provides direct patient care, meeting both psychological and physical needs in accordance with the plan of care, physician's orders, and nursing and department policies and procedures. Patients range in age from neonate to geriatric. Care may be provided in an inpatient setting, ambulatory care, home health, or hospice.
This position qualifies for a $1,200 commitment incentive. To learn more visit: https://jobs.unchealthcare.org/pages/unc-medical-center-unc-faculty-physicians-outpatient-commitment-incentive-program
Schedule expectations: 2-3 days a week, needs to be available 8a-5p
Responsibilities:
1. Contributes to the development and maintenance of a current, individualized, goal-oriented plan of care and consults with other health professionals to assure that the assessed needs of patient/caregiver are met.
2. Observes, assesses, documents, and reports patient response to treatments/therapies and teaching, and adjusts priorities of care according to patient/caregiver needs. Collects, documents, and reports (to responsible MD or RN) data regarding patient's biophysical, psychosocial, environmental, self-care, educational, and discharge planning needs.
3. Participates in unit, service, and/or department enrichment activities which contribute to positive outcomes such as assigned committees, CQI activities/groups, and the orientation and education of other personnel.
4. Provides a broad range of treatments/therapies to patients including, but not limited to, respiratory treatments, Oral/NG/NT suctioning, and tracheostomy care, administration of medications, observation of cardiac monitors, respirators, etc. and reporting of any changes, assistance to physician with special procedures, monitoring of intravenous infusions, performs point of care testing, performs routine laboratory work, changing/irrigating catheters, specialized sterile dressings, and patient/caregiver teaching based upon the established teaching plan.
5. Provides assistance to patients and families during admission to the clinical area, orientation to the hospital/clinic experience, and discharge.
6. Provides support to patients and families. Verbally de-escalates frightened or potentially aggressive patients. Facilitates age appropriate coping strategies for patients.
Education Requirements:
Requires graduation from a state accredited program of practical nurse education
Licensure/Certification Requirements:
Licensed to practice as a Practical Nurse (LPN) in the applicable state (NC or VA).
Requires BLS.
Professional Experience Requirements:
No prior experience required.
Knowledge/Skills/and Abilities Requirements:
Job Details
Legal Employer: STATE
Entity: UNC Faculty Physicians
Organization Unit: UNC OB-GYN at Weaver Crossing
Work Type: Per Diem
Standard Hours Per Week: 16.00
Work Schedule: Day Job
Location of Job: US:NC:Chapel Hill
Exempt From Overtime: Exempt: No
Salary Range: $19.43 /hour (minimum) – $24.28/hour (midpoint)
This is a State position employed by UNC Health Care System.
Qualified applicants will be considered without regard to their race, color, religion, sex, sexual orientation, gender identity, national origin, disability, or status as a protected veteran.
UNC Health makes reasonable accommodations for applicants' and employees' religious practices and beliefs, as well as applicants and employees with disabilities. All interested applicants are invited to apply for career opportunities. Please email applicant.accommodations@unchealth.unc.edu if you need a reasonable accommodation to search and/or to apply for a career opportunity.