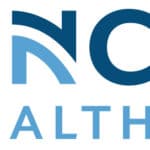 Job ID: 86492
Location: Garner, NC
Facility/Division: UNC REX Healthcare
Status: Full Time
Shift: Day Job
Description
Become part of an inclusive organization with over 40,000 diverse employees, whose mission is to improve the health and well-being of the unique communities we serve.
Rex Vascular is looking for Physician Practice Nurse to join our team of professional serving the cardiovascular patients in the physician setting.  The work hours are 40 hour a weekend M-F 8-5 and the office is closed on nights/weekend/holidays.  Our team is comprised of individual that deliver exceptional patient care through positivity, compassion and teamwork. UNC/Rex offers opportunities for career advancement and provides an environment that is fun and family oriented.
Apply today: https://jobs.unchealthcare.org/jobs/13229856-rn-physician-practice-rex-vascular-garner?bid=11131
Summary:
Provides patient care within the scope of practice for the licensed Registered Nurse. Facilitates patient flow and assists with prioritization of work assignments.
Responsibilities:
1. Maintains compliance with organizational policies and procedures.
2. Demonstrates competence in patient care skills within the scope of practice for the Registered Nurse, to include patient assessment, assisting with exams and procedures, administering medications, and patient education.
3. Processes orders, returns patient calls, and notifies of diagnostic results as directed by the physician.
4. Appropriately documents care provided in the patient's medical record.
5. Facilitates effective patient flow and assists with prioritization of work assignments.
6. Assists with the maintenance of adequate levels of supplies and performs and documents medical equipment safety checks.
7. Adheres to the American Nurses Association Code of Ethics. Recognizes, supports and utilizes evidence based nursing practices.
8. Maintains compliance with established safety and regulatory guidelines, including HIPAA, OSHA, and infection prevention policies and procedures. Participates in unit based performance improvement activities.
9. Demonstrates good customer service skills when interacting with patients, families, and visitors. Exhibits effective communication and team work.
Education Requirements:
Diploma, Associate Degree (ADN) or Bachelors Degree (BSN) from an accredited school of Nursing.
Licensure/Certification Requirements:
Licensed to practice as Registered Nurse in North Carolina. BCLS.
Professional Experience Requirements:
Previous experience in physician office, urgent care, emergency department preferred.
Knowledge/Skills/and Abilities Requirements:
Language Skills: Ability to read, analyze, and interpret clinical information and technical procedures. Ability to document clinical information. Ability to effectively communicate information and respond to questions from patients, physicians, family members, and other Rex staff. Mathematical Skills: Ability to apply concepts such as fractions, percentages, ratios, and proportions to practical situations. Reasoning Ability: Ability to define problems, collect data, establish facts, and draw valid conclusions. Ability to interpret an extensive variety of technical instructions.
Job Details
Legal Employer: NCHEALTH
Entity: UNC REX Healthcare
Organization Unit: Rex Vascular Garner
Work Type: Full Time
Standard Hours Per Week: 40.00
Work Schedule: Day Job
Location of Job: US:NC:Garner
Exempt From Overtime: Exempt: No
This position is employed by NC Health (Rex Healthcare, Inc., d/b/a NC Health), a private, fully-owned subsidiary of UNC Heath Care System. This is not a State employed position.
Qualified applicants will be considered without regard to their race, color, religion, sex, sexual orientation, gender identity, national origin, disability, or status as a protected veteran.
UNC Health makes reasonable accommodations for applicants' and employees' religious practices and beliefs, as well as applicants and employees with disabilities. All interested applicants are invited to apply for career opportunities. Please email applicant.accommodations@unchealth.unc.edu if you need a reasonable accommodation to search and/or to apply for a career opportunity.