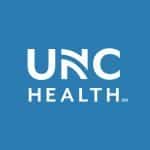 Registered Nurses and Surgical Techs, join us for the UNC Health Rex Holly Springs Hiring Event on June 9! This is your chance to join an award-winning, Magnet hospital as a valued team member!
You will meet with recruiters and hiring managers, tour the facility, and interview for available opportunities in the Medical Surgical department and the Operating Room.
Learn more and RSVP: https://bit.ly/44Y1IHN
To apply for this job please visit bit.ly.