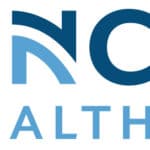 Advanced Practice Nurse (Midwife) – UNC Health Womens at Lumberton
Job ID: 77083
Location: Lumberton, NC
Facility/Division: UNC Physicians Network
Status: Full Time
Shift: Day Job
Did you know UNC Health has Ranked #2 Most Trusted Healthcare Brand in the U.S.? The UNC Health brand was ranked as the #4 healthcare brand in the United States overall and the #2 most trusted healthcare brand, just after Johns Hopkins and before Mass General. Join our One-Great-Team!
Description
Become part of an inclusive organization with over 40,000 diverse employees, whose mission is to improve the health and well-being of the unique communities we serve.
Summary:
The certified nurse midwife (CNM) is an advanced practice nurse who is responsible for the assessment, plan, implementation and evaluation of nurse midwifery care delivered to antepartum, intrapartum and postpartum, and newborn patients. The CNM performs physical exams, collects and documents data, manages labor and spontaneous delivery, conducts diagnostic and therapeutic procedures, orders and schedules laboratory studies and professional consultations, and prescribes appropriate interventions and medications. The candidate in this position will work a float schedule with a total of 176 hours per month. They will also work between the outpatient clinic and the UNC Health Southeastern hospital.
About Our Team:
Our women's health team is comprised of 6 OB/GYNs and 6 Midwives. We also have 1 GYN and 2 APPs. There is a physician on call with Midwives.
Additional Information:
UNC Health Southeastern Hospital averages between 80-100 deliveries a month
There is a NICU at the hospital
The hospital has invested in both new inpatient and outpatient spaces. Construction is getting underway. The outpatient space will feature 20,000 SQF. This space will have 36 exam rooms and 4 procedure rooms.
Responsibilities:
1. Works in collaboration with the supervising physician to provide primary health care services within the scope of the licensed Nurse Practitioner. Maintains compliance with the Collaborative Practice Agreement, including drugs, devices, medical treatments, tests and procedures that may be prescribed, ordered and performed by the Nurse Practitioner.
2. Obtains patient histories, performs complete or problem focused exams, and orders diagnostic tests and treatments. Evaluates findings to formulate an integrated plan of care, and documents care provided in the patient's medical record.
3. Prescribes appropriate pharmaceuticals in compliance with the standards established in the Prescribing Authority by the NCBON.
4. Provides guidance and counseling to patients and families. Provide patient and family education related to prenatal, intrapartum, postpartum, newborn and interconceptional care.
5. Participates in quality improvement activities including ongoing review of care provided through regularly scheduled meetings with the supervising physician at least every six months, and annual review of the Collaborative Practice Agreement. Plans for and identifies situations beyond the Nurse Practitioner's expertise, and consults with and refers to other health care providers as appropriate.
6. Ensures compliance with established safety and regulatory guidelines, including HIPAA, CLIA, OSHA, and infection prevention policies and procedures.
7. Demonstrates good customer service skills when interacting with patients, families, and visitors. Demonstrates effective communication skills and team work.
8. Provide direct clinical services and management of mothers and babies as defined in the standing orders, policies, procedures and protocols for the certified nurse midwife.
Other Information
Other information:
Education Requirements:
● MSN Required. Must have current or compact RN licensure in the state of North Carolina. Certification as a Nurse Midwife is required.
Licensure/Certification Requirements:
● RN NC LIC
Professional Experience Requirements:
● Three years of nursing experience in a clinical setting required.
Knowledge/Skills/and Abilities Requirements:
Job Details
Legal Employer: NCHEALTH
Entity: UNC Physicians Network
Organization Unit: UNC Health Womens at Highland
Work Type: Full Time
Standard Hours Per Week: 40.00
Work Schedule: Day Job
Location of Job: US:NC:Lumberton
Exempt From Overtime: Exempt: Yes
Salary Range: $43.04/hr – $53.80/hr (minimum to midpoint) Pay offers are determined by experience and internal equity.