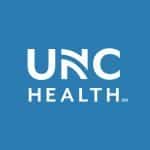 Website UNCH_Careers UNC Health
Explore job opportunities with UNC Health!
*This is a remote position eligible for hire from: Arizona, Florida, Georgia, Iowa, Kentucky, Maryland, Michigan, North Carolina, Ohio, Pennsylvania, South Carolina, Tennessee, Virginia, West Virginia, Wisconsin  This position requires a 340B Apexus Certified Expert certification, if possible please add certification to your application.
Summary:
This position provides general support to the senior analyst by conducting routine audits and performing system maintenance of the third party administrator or split billing software to ensure compliance.
Responsibilities:
Perform audits on a scheduled basis evaluating patient eligibility for qualified and non-qualified patients in hospital-based mixed-use areas and clinics by reviewing patient medical records, insurance plans, and hospital status.; may involve presenting and resolving reconciliation issues.
Ensure compliance with 340B program requirements for qualified patients, drugs, and locations
Monitor and audit state Medicaid claims to ensure compliance to prevent duplicate discounts
Monitor drug purchasing activity and perform general maintenance of third party splitting software
Perform checks on file transfer jobs to splitting software and support Business Analytics Specialist to triage transfer job failures.
Support senior analyst in developing data extracts from multiple data systems for annual program audits and HRSA audits
Monitor and triage incoming communications from external vendors, other entities, and regulatory bodies
Using Excel or a comparable data management program, filter out non-eligible transactions, including, but not limited to, drugs used to treat patients during inpatient care, Medicaid patients, drugs provided free by manufacturers, those provided at non-eligible locations, or prescriptions written by non-eligible providers
Education Requirements:
● BS degree or equivalent
Licensure/Certification Requirements:
Professional Experience Requirements:
● Preferred experience in an analyst role with auditing and/or pharmacy supply chain.
● AA with 3 years of pharmacy experience
Knowledge/Skills/and Abilities Requirements: