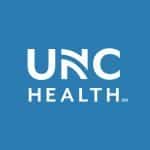 Website UNCH_Careers UNC Health
Explore job opportunities with UNC Health!
Summary:
The senior analyst demonstrates a high level of expertise and skill in a specific aspect of the 340B program either in mixed use or retail pharmacy setting by way of achieving the 340B Apexus Certification. The roles include serving as SME on implementation projects, participating in external audits, presenting education and corrective action plans from audit findings to stakeholders.
*This is a remote position eligible for hire from: Arizona, Florida, Georgia, Iowa, Kentucky, Maryland, Michigan, North Carolina, Ohio, Pennsylvania, South Carolina, Tennessee, Virginia, West Virginia, Wisconsin  This position requires a 340B Apexus Certified Expert certification, if possible please add certification to your application.
Responsibilities:
Perform routine and complex audits to resolve compliance gaps while minimizing drug expense
Serve as subject matter expert on implementation projects with external vendors; completes follow up deliverables; engage stakeholders to ensure resolution of issues
Develop relationships with internal counterparts to facilitate productive exchanges of information to improve program efficiency
Coordinate touch points with system hospitals to present compliance audit findings and provide resolution to identified gaps
Review system logic and configuration settings for each third party administrator system to ensure compliance of claims qualificaiton
Present compliance education topics to 340B Oversight Council and stakeholders.
Assist with training of new analysts.
Education Requirements:
● BS degree or equivalent
Licensure/Certification Requirements:
● 340B Apexus Certified Expert
Professional Experience Requirements:
● One year of 340B experience required.
● AA with 3 years of pharmacy experience
Knowledge/Skills/and Abilities Requirements:
Job Details
Legal Employer: NCHEALTH
Entity: Shared Services
Organization Unit: Pharmacy 340B Programs
Work Type: Full Time
Standard Hours Per Week: 40.00
Work Schedule: Day Job
Location of Job: US:NC:Morrisville
Exempt From Overtime: Exempt: Yes