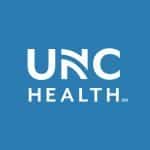 Website UNCH_Careers UNC Health
Explore job opportunities with UNC Health!
Job ID: 32317
Location: Raleigh, NC
Facility/Division: UNC REX Healthcare
Status: Full Time
Shift: Day Job
Description
Become part of an inclusive organization with over 40,000 diverse employees, whose mission is to improve the health and well-being of the unique communities we serve.
UNC REX Labor and Delivery
3 OBED Bays, 20 LDRs, 3 C/S Rooms, 3 PACU Bays
Approximately 5,300 deliveries annually, Average 500 OBED visits monthly
Responsible for 90 FTEs (RNs, NAs, STs, Health Unit Clerks). The budget accounts for 5 Team Leaders.
UNC REX Hospital is a tertiary referral center. We have 24/7 in house OB Hospitalists and are adding in 12/7 CNMs to the OB Hospitalist team. There are 12 community practices that either deliver or refer deliveries to UNC REX Labor and Delivery. UNC MFM rounds Monday-Friday to consult on patients as requested by their providers.
UNC REX Hospital has been recognized as CMS 5 star, Leapfrog Straight A, Newsweek's Best Maternity Hospital, and US News and World Report Best Maternity Hospital
Summary:
This position supervising large clinical units. Duties include ensuring that appropriate care and services are available to patients and families, ensures adequate and appropriate clinic staffing on each shift, supervision of nursing staff, medical support staff and utility aide staff, assistance with annual performance reviews of staff, participation in quality improvement initiatives to address identified patient safety or quality of care issues. Provides and facilitates an environment conducive to staff continuing education needs, ongoing unit-based educational needs and orientation of staff members.
Responsibilities:
1. Patient Care- Ensures that appropriate care and services are available to patients / clients and families. Facilitates interdisciplinary collaboration in patient/client care planning. Ensures appropriate clinical staffing and skill mix for patient care. Supervises team of professionals /paraprofessionals which may include nursing staff, health unit coordinators, nursing assistants and utility aides.
2. Human Resource Management- Effectively manages human resources. Creates an environment conducive to recruiting and retaining staff. Applies organizational policy and procedures in hiring, promoting, transferring and terminating staff. Provides staff with annual performance feedback and opportunity to set professional goals. Integrates scientific evidence regarding retention of nursing staff into unit planning.
3. Budget Management- Effectively uses clinical and financial information to establish and meet budgetary goals. Implements strategies to increase revenue and cost effectively manage personnel, supply, and equipment resources. Evaluates the impact of strategic fiscal changes on quality outcomes.
4. Accreditation Issues- Ensures that internal and external regulatory standards or nursing practice are met or exceeded. This includes organizational policy and procedures as well as state, Joint Commission, Board of Nursing and other specified accrediting bodies. Integrate current scientific evidence with standards of practice.
5. Quality Improvement- Leads and participates in quality improvement initiatives that focus on identified patient safety or quality of care deficits.
6. Education- Creates an educational environment conducive to student learning, staff continuing education, and orientation of new staff members. Accountable for annual competency evaluation of staff that ensures staff has the knowledge and skills to care for the specified patient population.
7. Customer Satisfaction- Ensures high customer satisfaction. Communicates patient satisfaction results, letters and comments to staff and leads monthly initiatives to improve consumer satisfaction with care and services. Advocates for consumers within the organization, particularly for vulnerable or at risk populations.
Other Information
Other information:
Education Requirements:
● Bachelor's degree in Nursing (BSN) from a state-accredited school of professional nursing. Masters Preferred
Licensure/Certification Requirements:
● Licensed to practice as a Registered Nurse in the state of North Carolina.
● Professional certification (ANCC Magnet approved) relevant to Management, Leadership or Clinical Area is required within the probationary period of employment.
Professional Experience Requirements:
● Three (3) years of professional nursing in tertiary care, Labor and Delivery Experience Preferred. One (1) year of management experience in specialty area, inpatient operations roles. Preference for a leader with a proven track record of growth and tenure.
Job Details
Legal Employer: NCHEALTH
Entity: UNC REX Healthcare
Organization Unit: Rex Labor Delivery Operatng Rm
Work Type: Full Time
Standard Hours Per Week: 40.00
Work Schedule: Day Job
Location of Job: US:NC:Raleigh
Exempt From Overtime: Exempt: Yes
This position is employed by NC Health (Rex Healthcare, Inc., d/b/a NC Health), a private, fully-owned subsidiary of UNC Heath Care System. This is not a State employed position.