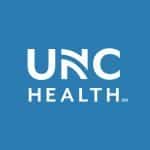 Website UNCH_Careers UNC Health
Explore job opportunities with UNC Health!
Become part of an inclusive organization with over 40,000 diverse employees, whose mission is to improve the health and well-being of the unique communities we serve.
Summary:
Provides comprehensive psychology services to recipients of the Bariatric Surgery and Medical Obesity team with duties to include evaluations, clinical consultation, patient and family counseling (e.g., understanding of  bariatric surgical procedures and medical obesity care pathways, emotional adaptation to disease, adjustment to procedures, adherence to medical regimen), and collaboration during team meetings, multi-disciplinary conferences, regarding patient management strategies.
Responsibilities:
1. Collaboration – Act as a team member with the medical staff, nursing, and other ancillary support services in the NC Surgery Bariatric Surgery and Medical Obesity division at UNC Health Rex. Participation in multidisciplinary conferences, support groups, and other departmental activities/meetings.
2. Continuous Quality Improvement – Participate in quality assurance, utilization review, and performance improvement programs.
3. Education – Provide professional guidance and input during the development of new policies, formulation of new protocols, procedures, and programs. Provide professional consultation and participation in all aspects of accreditation, licensure and certification requirements.
4. Patient Care – Provide psychological evaluations and follow up consultation for bariatric surgery and medical obesity and their families.
Other Information
Other information:
Education Requirements:
● Doctoral degree in Clinical Psychology.
Licensure/Certification Requirements:
● Currently licensed as a Psychologist and eligible to practice in the state of North Carolina or within three months of start date.
Professional Experience Requirements:
● Bariatric Surgery experience highly preferred but not required.
Knowledge/Skills/and Abilities Requirements:
Job Details:
Legal Employer: NCHEALTH
Entity: UNC REX Healthcare
Organization Unit: Rex NC Surgery-Bariatrics
Work Type: Full Time
Standard Hours Per Week: 40.00
Work Schedule: Day Job
Location of Job: US:NC:Raleigh
Exempt From Overtime: Exempt: Yes
This position is employed by NC Health (Rex Healthcare, Inc., d/b/a NC Health), a private, fully-owned subsidiary of UNC Heath Care System. This is not a State employed position.