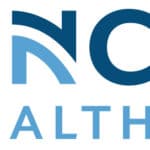 Summary:
This position is responsible for supervision, oversight and monitoring of the entity's compliance with, state, federal and local regulatory requirements and all accreditation/certification standards such as The Joint Commission, CMS and North Carolina Division of Health Service and Regulation (DHSR). This position also establishes a system to ensure procedures and protocols are consistent with requirements to achieve continuous readiness for regulatory site visits and surveys in collaboration with senior management.
Responsibilities:
1. Provides leadership in the development and implementation of strategies regarding regulatory compliance.
2. Directs and coordinates accreditation and regulatory affairs initiatives for the entity; serves as the organizational liaison with Joint Commission, DHSR and other regulatory agencies. Serves as the representative for external interactions with accrediting and regulatory bodies.
3. Assesses compliance with accreditation standards and regulations. Identifies key accreditation, regulation and licensing issues and defines areas for improvement. Collaborates with department management and entity specific leaders.
4. Analyzes, interprets and makes recommendations to meet federal, state and local requirements. Establishes mechanisms for proactive identification of regulatory issues and tracking of corrective actions.
5. Monitors for and communicates changes in federal and state regulations, and Joint Commission accreditation standards to hospital leadership and staff.
6. Provides in-services and continuing education for leadership and staff. Supervises the Accreditation Manager and other staff responsible for coordinating compliance with accreditation and regulatory standards.
7. Oversees root cause analysis of sentinel events to ensure compliance with Joint Commission framework. Collaborates with the Patient Safety Officer.
8. Works with the Accreditation Manager to investigate and respond to Joint Commission Complaints. Collaborates with Risk Management as appropriate.
9. Leads and participates in relevant UNC Health Care committees such as the Accreditation and Standards Committee. Establishes other relevant committees as appropriate such as a Continuous Readiness Committee for entity
10. Working knowledge of registry and accreditation programs
11. Experience in patient complaints and grievances
12. Leapfrog experience preferred
13. Led or participated in multidisciplinary accreditation rounds
Education Requirements:
● Bachelor's degree in health-related field.
Licensure/Certification Requirements:
● No licensure or certification required.
Professional Experience Requirements:
● Seven (7) years of experience of patient care or in healthcare regulatory and accreditation activities in a hospital setting which includes five (5) years of management experience.
Knowledge/Skills/and Abilities Requirements:
Position requires strong written and verbal communication skills to work collaboratively with medical, nursing staff and external review agencies.
Knowledge of state and federal regulations, and the Joint Commission standards and practices for acute care hospitals is required.
Knowledge of quality improvement and risk management.
Demonstrated ability to think critically, develop conceptual strategies.
Job Details
Legal Employer: NCHEALTH
Entity: UNC REX Healthcare
Organization Unit: Rex Quality Programs
Work Type: Full Time
Standard Hours Per Week: 40.00
Salary Range: $53.47 – $66.84 per hour (Minimum to Midpoint)
Pay offers are determined by experience and internal equity
Work Assignment Type: Onsite
Work Schedule: Day Job
Location of Job: US:NC:Raleigh
Exempt From Overtime: Exempt: Yes
This position is employed by NC Health (Rex Healthcare, Inc., d/b/a NC Health), a private, fully-owned subsidiary of UNC Heath Care System. This is not a State employed position.
Qualified applicants will be considered without regard to their race, color, religion, sex, sexual orientation, gender identity, national origin, disability, or status as a protected veteran.
UNC Health makes reasonable accommodations for applicants' and employees' religious practices and beliefs, as well as applicants and employees with disabilities. All interested applicants are invited to apply for career opportunities. Please email applicant.accommodations@unchealth.unc.edu if you need a reasonable accommodation to search and/or to apply for a career opportunity.