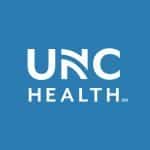 Website UNCH_Careers UNC Health
Explore job opportunities with UNC Health!
Description
Become part of an inclusive organization with over 40,000 diverse employees, whose mission is to improve the health and well-being of the unique communities we serve.
Summary:
Provides direct patient care within the scope of practice for the Licensed Practical Nurse. Processes privileged patient health information, processes physician orders, returns patient calls, and other duties as assigned.
1. Maintains compliance with organizational policies and procedures.
2. Demonstrates competencies in patient care skills within the scope of practice for the Licensed Practical Nurse to include assisting with exams and procedures, administering medications, reinforcing patient education, and other procedures as directed by the RN or physician.
3. Documents care provided in the patient's medical record.
4. Processes orders, returns patient calls, and notifies patients of diagnostic results as directed by the physician.
5. Assists with the maintenance of adequate supplies, and performs and documents medical equipment safety checks.
6. Maintains compliance with established safety and regulatory guidelines, including HIPAA, OSHA, and infection prevention policies and procedures. Participates in unit performance improvement activities.
7. Demonstrates good customer service skills when interacting with patients, families, and visitors. Exhibits effective communication skills and team work.
Education Requirements:
● Completion of accredited practical nursing program.
Licensure/Certification Requirements:
● BCLS , LPN NC LIC
Professional Experience Requirements:
● Previous physician office experience preferred.
Knowledge/Skills/and Abilities Requirements:
● Language Skills: Ability to read and interpret documents such as safety rules, operating and maintenance instructions, and procedure manuals. Ability to write routine reports and correspondence. Mathematical Skills: Ability to add, subtract, multiply, and divide in all units of measure, using whole numbers, common fractions, and decimals. Reasoning Ability: Ability to solve practical problems and deal with a variety of concrete variables in situations where only limited standardization exists. Ability to interpret a variety of instructions furnished in written, oral, diagram, or schedule form.
Other Information
Job Details
Legal Employer: UNCGP
Entity: UNC Physician Group Practices
Organization Unit: GP Boylan Clinic
Work Type: Full Time
Standard Hours Per Week: 36.50
Work Schedule: Day Job
Location of Job: US:NC:Raleigh
Exempt From Overtime: Exempt: No
This position is employed by UNC Physicians Network Group Practices, a private, for-profit subsidiary of UNC Health Care System.