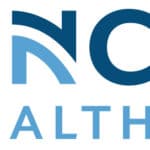 Become part of an inclusive organization with over 40,000 diverse employees, whose mission is to improve the health and well-being of the unique communities we serve.
This position is eligible for the Neurodiagnostic Technician l and ll Commitment Incentives!
The Commitment Incentive of $5,000 for one (1) year full time new hires. Incentive is applicable to full time Neurodiagnostic Tech I & II positions within UNC Heath Rex – Neuro Diagnostics department. To learn more on the incentive program guidelines and eligible positions, please visit: https://jobs.unchealthcare.org/pages/neurodiagnostic-tech-ii-commitment-incentive-program 
Summary:
Performs standard and complex electroneurodiagnostic tests in the Clinical Neurophysiology Lab and polysomnographic testing on patients in the Sleep Disorders Lab. Work may be performed in a lab, clinic, patient bedside, or in the operating room.
Responsibilities:
1. Performs diagnostic patient testing electroencephalogram (EEG), electromyography (EMG), nerve conduction velocities (NCV), sensory evoked potentials (EP), and polysomnographic testing with possible oxygen therapy and continuous positive air pressure treatments (CPAP).
2. Performs room and equipment set-up and placement in hospital rooms, operating rooms, or clinics. Calibrates and maintains equipment.
3. Reads and scores neurodiagnostic and/or polysomnographic tests.
4. Takes patient histories. Provides instruction to patients and families regarding test preparation, pre-test interviews, and follow-up appointments
Education Requirements:
● Graduation from an acceptable program of Neurophysiology.
Licensure/Certification Requirements:
● Registry eligible for one of the following specialty areas:
•EEG (Electroencecephalogram- R. EEG T., CLTM)
•EP (Evoked Potentials-R. EP T.)
•Intra-Operative Monitoring (CNIM)
•Nerve Conduction Velocity studies (NCV
•Polysomnography (RPSGT)
•Registered Sleep Technologist (RST)
Professional Experience Requirements:
● If completion of an acceptable program in neurophysiology: No prior experience required.
● If a High School diploma or GED: Two (2) years of relevant experience.
Knowledge/Skills/and Abilities Requirements:
Job Details
Legal Employer: NCHEALTH
Entity: UNC REX Healthcare
Organization Unit: Neuro Diagnostics
Work Type: Full Time
Standard Hours Per Week: 40.00
Work Schedule: Variable
Location of Job: US:NC:Raleigh
Exempt From Overtime: Exempt: No
Salary Range: $22.45- $28.06 per hour (minimum to midpoint)
Pay offers are determined by experience and internal equity.
This position is employed by NC Health (Rex Healthcare, Inc., d/b/a NC Health), a private, fully-owned subsidiary of UNC Heath Care System. This is not a State employed position.
Qualified applicants will be considered without regard to their race, color, religion, sex, sexual orientation, gender identity, national origin, disability, or status as a protected veteran.
UNC Health makes reasonable accommodations for applicants' and employees' religious practices and beliefs, as well as applicants and employees with disabilities. All interested applicants are invited to apply for career opportunities. Please email applicant.accommodations@unchealth.unc.edu if you need a reasonable accommodation to search and/or to apply for a career opportunity.