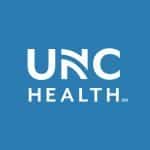 Website UNCH_Careers UNC Health
Explore job opportunities with UNC Health!
*This position qualifies for our Nursing Support Incentive Program. The Nursing Support Incentive Program includes $5,000 paid over a three (3) year commitment. Learn more about the program here: https://jobs.unchealthcare.org/pages/unc-hospitals-unc-rex-nursing-support-incentive-program
Become part of an inclusive organization with over 40,000 diverse employees, whose mission is to improve the health and well-being of the unique communities we serve.
3 East – Acute Care Short Stay
3 East Medical Short Stay is a 28 bed unit created to help facilitate throughput for the UNC REX Emergency Department. Our patients are admitted with a wide variety of medical diagnoses including but not limited to TIA, falls, syncope, nausea and vomiting, cellulitis, anemia and flu. Patients admitted to 3 East should be medically stable for discharge within 24 to 72 hours from admission. Our attending providers are within the UNC REX Hospitalist group. Our team provides holistic, collaborative, patient-centered care.
The staff on 3 East is dedicated not only to exceptional patient care but to the care of one another. Being observant of co-workers and stepping in when needed reflects our focus on teamwork and supporting each other. 3 East Leadership and the entire UNC REX Healthcare team supports a positive environment with professional growth opportunities to advance up the clinical ladder
Summary:
Provides routine direct and indirect patient care in a hospital, clinic or home health care setting. All work performed is under the direct supervision of a registered nurse or physician.
Responsibilities:
1. Assist physicians and other health care providers with routine examinations and procedures, as well as procurement of equipment and supplies during emergency situations.
2. In the psychiatric setting, aids patients in reality orientation, participates in behavior modification plans/therapy, provides informal support therapy to patients/families, provides verbal de-escalation of potentially aggressive patients, aids in the physical management of aggressive/out-of-control patients, facilitates age appropriate play for children, and monitors the therapeutic milieu activities on assigned unit to ensure that emotional and safety needs of patients are met.
3. Observes, collects, and documents patient information obtained while providing care and promptly report significant changes in the patient's condition to a registered nurse or physician.
4. Provides assistance to patients and their families during admission to the clinical area, orientation to the hospital/clinic/home health experience, and discharge
5. Provides care/ treatments to patients as outlined in plan of care including, but not limited to, the measurement of vital signs, height and weight, specimen collection, skin preps/scrubs, catheter care, capillary blood glucose checks, simple wound care, range of motion exercises, postural drainage, and supportive 11 patient and family interactions.
6. Provides direct personal care to patients as outlined in plan of care for routine activities of daily living such as bathing, dressing, feeding and assisting with ambulation.
7. Provides indirect care to patients and assigned area to include, but not limited to, cleaning the work area, changing linens, re-stocking supplies, cleaning/sterilizing instruments, transporting patients/ supplies/ specimens, assisting in the orientation of new employees and students, and some routine clerical functions.
8. Reinforces routine teaching given to patients by the registered nurse or physician and document patient understanding of instructions. Distributes patient education materials at the request of patients and/or health care providers.
Education Requirements:
● High School diploma or GED
Licensure/Certification Requirements:
● Listed as Nursing Assistant I with the North Carolina Department of Health and Human Services.
● Basic Life Support (BLS) for Healthcare Provider certification
Professional Experience Requirements:
● Six (6) months of relevant nursing assistant experience, which may include a nursing assistant course
Knowledge/Skills/and Abilities Requirements:
● Fluent in verbal and written English language and able to develop basic computer skills.
Job Details
Legal Employer: NCHEALTH
Entity: UNC REX Healthcare
Organization Unit: Rex 3 East Medical Observation
Work Type: Full Time
Standard Hours Per Week: 36.00
Work Schedule: Variable
Location of Job: US:NC:Raleigh
Exempt From Overtime: Exempt: No
This position is employed by NC Health (Rex Healthcare, Inc., d/b/a NC Health), a private, fully-owned subsidiary of UNC Heath Care System. This is not a State employed position.