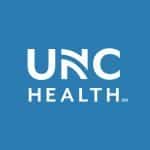 Summary:
The sales clerk is responsible for the operational aspects of the gift shop at UNC Hospitals. Employees open and close the retail operation, assist customers in sales, perform inventory control activities, and support the volunteer staff.
Responsibilities:
1. Assists customers by answering questions and performing cashier duties. Accepts payment and gives change for purchased items.
2. Balances cash drawer, counts day's receipts, and makes bank deposits.
3. Keeps supplies stocked. Conducts inventory.
4. Maintains shop appearance, keeping the shop clean and equipment in good repair. Rotates stock and gift items.
5. Operates and maintains the cash registers, computer, phones, and FAX machine.
6. Prepares and processes orders for candy, drinks, sundries and gifts as required. Receives incoming items and qualifies against the packing list.
7. Resolves customer complaints or refers to manager if appropriate.
8. Trains and supports volunteer staff. Ensures volunteers are updated with new product and gift information.
Education Requirements:
● None required.
Licensure/Certification Requirements:
● No licensure or certification required.
Professional Experience Requirements:
● With no high school diploma, six (6) months of experience as a cashier required.
Knowledge/Skills/and Abilities Requirements:
Job Details
Legal Employer: NCHEALTH
Entity: UNC REX Healthcare
Organization Unit: Rex Gift Shop
Work Type: Per Diem
Standard Hours Per Week: 16.00
Work Schedule: Variable
Location of Job: US:NC:Raleigh
Exempt From Overtime: Exempt: No
This position is employed by NC Health (Rex Healthcare, Inc., d/b/a NC Health), a private, fully-owned subsidiary of UNC Heath Care System. This is not a State employed position.