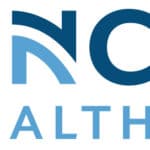 Job Summary:
The Senior Andrologist serves an important role in the andrologist lab at UNC Fertility. The position performs daily procedures in the andrology lab, endocrine lab, and quality assurance. The Senior Andrologist can also help the team come to a resolution on complex cases or issues that arise, providing they have the knowledge and skills. Our staff are always here for our patients and each other. We are seeking a Senior Andrologist professional to join our team. All of the faculty team members at UNC Fertility Clinic are board-certified in both Obstetrics/Gynecology and Reproductive Endocrinology and Infertility. If you would like to share in the honor of helping people realize their dreams of having children, please consider joining our family.
Description of Job Responsibilities:
Performs daily andrology and endrocrine procedures serving as subject matter expert on andrology procedures. Examines and processes specimens for routine semen analysis, performing counts for concentration and motility. Performs histological techniques for identifying leucocytes, immature germ cells, and morphology. Processes semen for ART procedures and intrauterine insemination (IUIs). Recovers motile sperm specimens using selective methods. Performs semen cryopreservation, testing or immunological infertility, and sperm function tests. Refers specimens to outside laboratories for semen culture when required.
Ensures proper sample collection, delivery, and identification. Performs safe handling of specimens by following safety guidelines. Performs daily/monthly quality control procedures for media and equipment used in the andrology laboratory. Documents quality assurance activities including assessment of problems and appropriate corrective actions.
Processes requisitions, test reports, and test records in a timely manner. Maintains lab records, reports, and files. Performs various office functions. Orders and stocks lab supplies on an ongoing basis.
Communicates with Practice personnel, medical staff, patients, and outside resources to ensure high quality patient care and customer service orientation.
Education Requirements
Bachelor's degree in a related field such as biology, chemistry or other biological of physical science.
Licensure/Certification Requirements:
None required.
Professional Experience Requirements:
Requires two years of experience in a hospital, physician's office, or scientific lab with some general knowledge of lab techniques to include at least one year of previous andrology experience.
Other Information
Job Details
Legal Employer: STATE
Entity: UNC Faculty Physicians
Organization Unit: FP UNC Fertility Clinic
Work Type: Full Time
Standard Hours Per Week: 40.00
Salary Range: $22.45 – $28.06 per hour (Minimum to Midpoint)
Pay offers are determined by experience and internal equity
Work Assignment Type: Onsite
Work Schedule: Day Job
Location of Job: US:NC:Raleigh
Exempt From Overtime: Exempt: No
This is a State position employed by UNC Health Care System.
Qualified applicants will be considered without regard to their race, color, religion, sex, sexual orientation, gender identity, national origin, disability, or status as a protected veteran.
UNC Health makes reasonable accommodations for applicants' and employees' religious practices and beliefs, as well as applicants and employees with disabilities. All interested applicants are invited to apply for career opportunities. Please email applicant.accommodations@unchealth.unc.edu if you need a reasonable accommodation to search and/or to apply for a career opportunity.