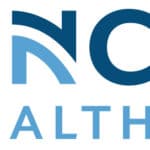 This position is Per Diem (8 hours).
Summary:
Employs radiologic sciences technology to perform a variety of patient care, technical, and diagnostic tasks targeted to the care of patients with cardiovascular disease. Major tasks include ultrasound imaging, patient preparation and post procedure care, procedure room set-up and cleaning, and quality monitoring.
Responsibilities:
1. Demonstrates competence in delivering pre-procedure and post-procedure patient care including, but not limited to patient assessment pre- and post-procedure care and, emergency cardiac care (CPR is required). Additionally, assistance with post-procedure transport may be required.
2. Ensures equipment is calibrated and properly maintained on a daily basis. Performs and records all equipment maintenance and quality assurance monitoring. Troubleshoots and identifies any equipment problems and reports to appropriate supervisor.
3. Generates ultrasound images of the heart and/or vascular related structures.
4. May perform staff training and education.
5. Monitors and records patient information and maintains report storage and data systems. Compiles and enters data necessary for charge entry and prepares reports. Also responsible for retrieval of stored information and reports from the automated storage system.
6. Prepares procedure room and equipment for daily use and is responsible for timely and efficient room preparation between procedures.
Education Requirements:
● Associate's degree in Sonography, Radiology or a related field within 3 months of hire, OR
● Completion of a twelve (12) month ultrasound program within 3 months of hire.
Licensure/Certification Requirements:
● Registered by the American Registry of Diagnostic Medical Sonographers (ARDMS), Cardiovascular Credentialing International (CCI), or registry eligible and become registered within one (1) year from date of hire. Must maintain registry status and continuing education requirements annually.
Professional Experience Requirements:
● No prior experience required.
Knowledge/Skills/and Abilities Requirements:
Job Details
Legal Employer: NCHEALTH
Entity: UNC REX Healthcare
Organization Unit: Rex NCHV – Raleigh Clinic
Work Type: Per Diem
Standard Hours Per Week: 8.00
Work Schedule: Day Job
Location of Job: US:NC:Raleigh
Exempt From Overtime: Exempt: No
Salary: $29.98 – $37.48/hour (minimum – midpoint)
Pay offers are determined by experience and internal equity.
This position is employed by NC Health (Rex Healthcare, Inc., d/b/a NC Health), a private, fully-owned subsidiary of UNC Heath Care System. This is not a State employed position.
Qualified applicants will be considered without regard to their race, color, religion, sex, sexual orientation, gender identity, national origin, disability, or status as a protected veteran.
UNC Health makes reasonable accommodations for applicants' and employees' religious practices and beliefs, as well as applicants and employees with disabilities. All interested applicants are invited to apply for career opportunities. Please email applicant.accommodations@unchealth.unc.edu if you need a reasonable accommodation to search and/or to apply for a career opportunity.