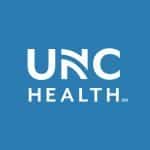 Website UNCH_Careers UNC Health
Explore job opportunities with UNC Health!
Registered Nurses, join our One Great Team in the Children's OR! These opportunities are at UNC Medical Center in Chapel Hill. We have full-time opportunities as an RN Clinical Nurse II, RN Clinical Nurse III, and RN Clinical Nurse IV OR Educator. We also have a per diem RN Clinical Nurse II opportunity available.
UNC Medical Center Children's OR is a unit with six operating suites, averaging 20-25 cases per day. Our Children's OR staff are able to work in multiple service areas, including Neurosurgery, Orthopedics, ENT, Oral Maxillofacial, Burns, Ophthalmology, General Surgery, Plastics, Urology, and Dental Surgery.
If you want to join a team who uses new, innovative state of the art equipment that reinforces continuous learning opportunities, you've found it! The Children's OR staff are collegial and supportive of each other. Surgeons, OR staff, Anesthesia team and all ancillary services work together daily to provide high quality care for the most acute pediatric patients in North Carolina.