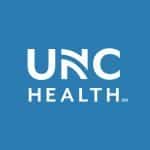 💥 UNC Hospitals Jobs Highlight – May 8 💥
Join the team at UNC Hospitals in Chapel Hill and Hillsborough! Below are the featured hot jobs for this week.
Note: The below RN New Graduate Nurse positions are all **Eligible for up to $15K commitment incentive or up to $25K tuition loan forgiveness as well as up to $10K in relocation assistance**
☑️ RN New Graduate Nurse – ENT/Neurosurgery Acute Care Unit  (Job ID 37833)
☑️ RN New Graduate Nurse – Lower Abdominal Surgery Acute Care Unit – To learn more about this unit, click here: https://vimeo.com/638817032  (Job ID 37914)
☑️ RN New Graduate Nurse – General Medicine Unit (Job ID 42809)
☑️ RN New Graduate Nurse – Pulmonary/Infectious Disease Acute Care Unit (Job ID 43861)
☑️ Clinical Support Tech I (NA I / HUC) Children's Hospital **Eligible for $5K commitment incentive* This is a dual role including NA and HUC job related duties. (Job ID 44972)
Apply today!
To apply for this job please visit bit.ly.