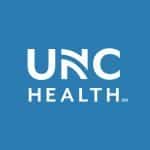 Summary:
The candidate selected for this position will report to the Assistant Director of Care Management and will manage the Care Management Triangle West Division's business operations including budget, departmental databases, general accounting, trust fund management, and reporting. In addition, this position manages the Administrative Team, Accounting Specialist, Staff Development Specialist, and Quality Improvement Analyst.
This position is 40 hours/week, Monday – Friday 8:30 – 5:00 on site at the Medical Center.
Responsibilities:
1. Designs, implements and maintains software systems in support of financial administration.
2. Ensures compliance with regulatory guidelines. Establishes and reviews policies and procedures.
3. Provides direction and oversight to Business Office staff. Ensures staff is appropriately trained and complies with relevant regulations, policies and procedures. Responsible for Human Resources function which include recruiting/hiring, conducting performance evaluations, training and development, and counseling/disciplinary action.
4. Responsible for compliance analysis. Maintains a comprehensive system of audit and internal controls concerning charge reconciliation, purchasing, and Charge Data Master maintenance.
5. Responsible for financial administration and budget facilitation for the clinical department. Creates and generates statistical or ad-hoc reports as appropriate. Financial planning, monitoring and oversight of all department expenditures and revenues. Budget development and consolidation, assists in problem solving, regulation interpretation and application. Designs and implements accounting processes, ensuring compliance with all organizational and departmental policies and procedures and providing analysis of income and expenditures. Identifies and implements opportunities for cost savings and revenue generation.
6. Responsible for materials management of all non-stock supplies in each department. This includes maintaining proper PAR levels, procurement, stocking, negotiating with vendors, and purchasing.
Education Requirements:
● Bachelor's degree in Business Administration, Health Administration, Nursing or related field.
Licensure/Certification Requirements:
● No licensure or certification required.
Professional Experience Requirements:
● Five (5) years of experience in business, financial analysis or materials management
Knowledge/Skills/and Abilities Requirements:
Job Details
Legal Employer: STATE
Entity: UNC Medical Center
Organization Unit: UNCH Care Mgmt Operations
Work Type: Full Time
Standard Hours Per Week: 40.00
Work Schedule: Day Job
Location of Job: US:NC:Chapel Hill
Exempt From Overtime: Exempt: Yes
This is a State position employed by UNC Health Care System.