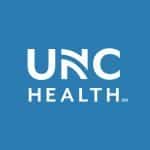 $5,000 Commitment Incentive – Relocation Assistance
https://jobs.unchealthcare.org/pages/neurodiagnostic-tech-ii-commitment-incentive-program
Summary:
Performs standard and complex electroneurodiagnostic tests in the Clinical Neurophysiology Lab and polysomnographic testing on patients in the Sleep Disorders Lab. Work may be performed in a lab, clinic, patient bedside, or in the operating room.
Responsibilities:
1. May provide instruction and guidance to other technologists in the Neurodiagnostic and/or Sleep Disorders Lab.
2. Performs diagnostic patient testing electroencephalogram (EEG), electromyography (EMG), nerve conduction velocities (NCV), sensory evoked potentials (EP), and polysomnographic testing with possible oxygen therapy and continuous positive air pressure treatments (CPAP).
3. Performs room and equipment set-up and placement in hospital rooms, operating rooms, or clinics. Calibrates and maintains equipment.
4. Reads and scores neurodiagnostic and/or polysomnographic tests.
5. Takes patient histories. Provides instruction to patients and families regarding test preparation, pre-test interviews, and follow-up appointments.
Education Requirements:
● Graduation from an acceptable program of Neurophysiology
Licensure/Certification Requirements:
● Registered in one of the following specialty areas:
•EEG (Electroencecephalogram- R. EEG T., CLTM)
•EP (Evoked Potentials-R. EP T.)
•Intra-Operative Monitoring (CNIM)
•Nerve Conduction Velocity studies (NCV
•Polysomnography (RPSGT)
•Registered Sleep Technologist (RST)
Professional Experience Requirements:
● If completion of an acceptable program of Neurophysiology: No prior experience required.
● If a High School diploma or GED: Two (2) years of experience performing a variety of Sleep or Neurodiagnostics procedures.
Knowledge/Skills/and Abilities Requirements:
Job Details
Legal Employer: STATE
Entity: UNC Medical Center
Organization Unit: Sleep Disorders Program
Work Type: Full Time
Standard Hours Per Week: 36.00
Work Schedule: Night Job
Location of Job: US:NC:Chapel Hill
Exempt From Overtime: Exempt: No
Salary Range: $24.13 – $30.17 per hour (minimum to midpoint)
Pay offers are determined by experience and internal equity.
This is a State position employed by UNC Health Care System.