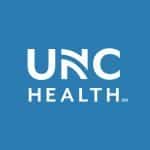 Summary:
Responsible for supervision of a multidisciplinary care team, including oversight of day-to-day care coordination services, participation in hiring and training of qualified staff, and involvement in the annual performance evaluation process. Identifies and addresses barriers to care and efficient workflows. Develops collaborative relationships with the care team to facilitate improved patient outcomes. Responsible for achieving productivity and quality targets.
Registered Dietitian Preferred
Responsibilities:
1. Maintains an environment of safety for patients, self and others.
2. Supervises and coordinates care management services, establishes efficient workflows and addresses barriers to implementation.
3. Establishes an environment of patient advocacy, supporting shared decision making, and the use of decision aids.
4. Utilizes population management data and resources to identify at risk patients, provide education and remove barriers to care plan compliance. Monitors outcomes and works collaboratively with the care team to optimize the patient's care plan.
5. Facilitates training of multidisciplinary care management staff on a variety of topics, including comprehensive assessment, disease prevention and health maintenance, establishing self-management goals, and navigating the health care system. Responsible for meeting productivity and quality targets to achieve low cost, high quality care.
6. Establishes appropriate standards for documentation in the patient's electronic medical record, monitors compliance and provides feedback and training.
7. Collaborates with third party payers to proactively address issues and prevent denial of payment and/or services.
8. Actively participates in meetings, problem solving, goal setting, performance improvement, and patient engagement. Ensures compliance with organizational policies, procedures and evidenced based guidelines.
9. Participates in annual performance evaluation to support employee performance feedback.
Education Requirements:
● Requires Bachelor's degree
Licensure/Certification Requirements:
● Appropriate licensure for field of study
Professional Experience Requirements:
● Requires one (1) years of clinical experience in an acute care or ambulatory setting caring for patients with complex medical conditions required. Experience leading or participating on a multidisciplinary team required. Experience in care management, utilization review, quality management preferred.
Knowledge/Skills/and Abilities Requirements:
Job Details
Legal Employer: NCHEALTH
Entity: Health Alliance
Organization Unit: Pop Health-UNCPN Care Mgmt
Work Type: Full Time
Standard Hours Per Week: 40.00
Work Schedule: Day Job
Location of Job: US:NC:Morrisville
Exempt From Overtime: Exempt: Yes
Salary Range: $34.65-$43.31 (minimum-midpoint)