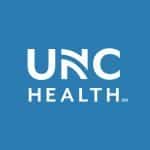 Website UNCH_Careers UNC Health
Explore job opportunities with UNC Health!
Summary:
This position will serve as the Clinical Psychologist for the Transforming Health & Resilience in Veterans (THRIVE) Program. The THRIVE Program will be a community-based clinical outreach program designed to provide care to Veterans who are experiencing the effects of traumatic brain injuries (TBI) or post-traumatic stress (PTS) resulting from a career serving our nation.
The three-phase program will 1) evaluate and diagnose physical, cognitive, and other health conditions during a 3-day evaluation period, 2) treat these diagnoses during a 3-week intensive outpatient program, and 3) continue to check in with the Veteran for up to 12 months following program completion. In its full capacity, the program will see approximately 150 Veterans per year and will provide a referral network and post-program follow-ups for as many as 400 Veterans and family members every year.
Description of Job Responsibilities:
1. Collaboration – Act as a team member with the medical staff, nursing, and other ancillary support services. Supervision of pre-doctoral interns, practicum students, and post-doctoral fellows. Participation in multidisciplinary selection conferences, support groups, and other departmental activities/meetings.
2. Continuous Quality Improvement – Participate in quality assurance, utilization review, and performance improvement programs.
3. Education – Provide professional guidance and input during the development of new policies, formulation of new protocols, procedures, and programs. Provide professional consultation and participation in all aspects of accreditation, licensure and certification requirements.
4. Patient Care – Provide psychological evaluations and follow up consultation for patients and their families. Provide follow up services as needed.
Education Requirements:
Doctoral degree in Clinical Psychology.
Licensure/Certification Requirements:
Currently licensed as a Psychologist and eligible to practice in the state of North Carolina or within three months of start date.
Professional Experience Requirements:
Previous experience highly preferred but not required.
Knowledge, Skills, and Abilities Requirements:
Job Details
Legal Employer: NCHEALTH
Entity: UNC Physicians Network
Organization Unit: Thrive Program
Work Type: Part Time
Standard Hours Per Week: 20.00
Work Schedule: Day Job
Location of Job: US:NC:Chapel Hill
Exempt From Overtime: Exempt: Yes
This position is employed by NC Health (Rex Healthcare, Inc., d/b/a NC Health), a private, fully-owned subsidiary of UNC Heath Care System. This is not a State employed position.
Qualified applicants will be considered without regard to their race, color, religion, sex, sexual orientation, gender identity, national origin, disability, or status as a protected veteran.
UNC Health makes reasonable accommodations for applicants' and employees' religious practices and beliefs, as well as applicants and employees with disabilities. All interested applicants are invited to apply for career opportunities. Please email applicant.accommodations@unchealth.unc.edu if you need a reasonable accommodation to search and/or to apply for a career opportunity.
This position is employed by NC Health (Rex Healthcare, Inc., d/b/a NC Health), a private, fully-owned subsidiary of UNC Heath Care System. This is not a State employed position