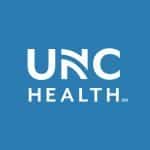 UNC Health Rex in Raleigh & Holly Springs, NC, is looking for dedicated staff to join its team! Below are our featured hot jobs for this week.
➡️Advanced Practice Provider (NP/PA) Rex Neonatologists (Job ID 62807)
➡️Medical Assistant II, Certified North Carolina Heart & Vascular *Per diem* (Job ID 44137)
➡️New Graduate Nurse and RN Clinical Nurse II Acute Care Oncology *Both eligible for incentives!* (Job IDs 37638, 52452)
➡️Maintenance Mechanic II (Job ID 65636)
➡️Coordinator Advanced Imaging – MRI (Job ID 47964)
➡️Neurodiagnostic Tech II *Eligible for $5K commitment incentive and relocation assistance* (Job ID 64293)
Apply today: https://bit.ly/42n2kFe
To apply for this job please visit bit.ly.