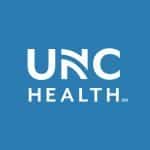 Summary:
Assists transition patients by evaluating their self-care needs and providing the items to them after a post-acute stay. Assembles and reviews medication history and document their findings.
Responsibilities:
1. Assemble medication histories by consulting patient, family members, outside pharmacies and medical records. Document medication histories and communicate findings with pharmacy and clinical staff.
2. Communicates patient feedback and requests to post-acute service team.
3. Coordinates meetings, managing and delivery of the patient's self-care items.
4. Track and monitor patient status and pending transitions to post-acute care. Engage patients to ensure that self-care needs are adequately met including medication, products and services. Reviews medical records to evaluate the patient's self-care needs. Works with clinical team, case management and other medical staff to achieve patient's self-care goals.
Education Requirements:
● Completion of a nine-month Pharmacy Technician Program (or equivalent combination of education, training and experience).
Licensure/Certification Requirements:
● Registration with the NC Board of Pharmacy unless enrolled in a PharmD program.·CPhT from PTCB or ExCPT from NHA unless enrolled in a PharmD program.
Professional Experience Requirements:
● If completion of a Pharmacy Technician Program: No prior experience required.
● If a High School diploma or GED: Two (2) years of experience as a Pharmacy Technician.
Knowledge/Skills/and Abilities Requirements:
Job Details
Legal Employer: NCHEALTH
Entity: UNC REX Healthcare
Organization Unit: Rex OP Pharmacy
Work Type: Per Diem
Standard Hours Per Week: 8.00
Work Schedule: Weekend
Location of Job: US:NC:Raleigh
Exempt From Overtime: Exempt: No
Salary Range: $16.81/hour (minimum) – $21.01/hour (midpoint)
This position is employed by NC Health (Rex Healthcare, Inc., d/b/a NC Health), a private, fully-owned subsidiary of UNC Heath Care System. This is not a State employed position.