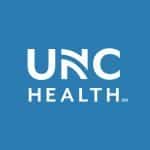 Website UNCH_Careers UNC Health
Explore job opportunities with UNC Health!
Description
Minimum Data Set RN Coordinator apply for this role today if you are ready to help lead the way with our stable management staff!
Did you know? RNCC Raleigh is a top ranking facility around the RDU area and has a customer satisfaction rate of 4.5/5 consistently?
More perks about this role:
-Flexible scheduling
– No on call
– No cart running
– Desirable work environment
Become part of an inclusive organization with over 40,000 diverse employees, whose mission is to improve the health and well-being of the unique communities we serve.
Summary:
Works in collaboration with the Interdisciplinary Team to assess the needs of the resident within the Skilled Nursing Facility
Responsibilities:
1. Coordinates the assessment of patients condition using Minimum Data Set, including biophysical, psychosocial and age specific needs.
2. Attends Interdisciplinary team meetings and other meetings in order to gather information, communicate changes and maintain and update records.
3. Coordinates and collaborates with other health care team members to develop an interdisciplinary and individualized plan of care.
4. Coordinates care plan conferences with the interdisciplinary team, residents and families.
5. Evaluates patients status, nursing instructions, appropriateness of the nursing plan of care, and outcomes of the care provided.
6. Initiates a patient education plan according to the individualized needs of the patient, as prescribed by Physician and/or hospital procedure, including patient and family instruction, as well as discharge planning.
7. Participates in resident/patient and family education.
8. Coordinates the electronic submission of required documents to the state database and other entities per company policy and state/fedral regulations.
9. Maintains tracking system of MDS schedules.
10. Maintains the frequent and accurate data entry of resident information into appropriate computerized MDS programs.
11. Continually updates knowledge base related to data entry and computer technology.
12. Ensures that all supporting documentation (i.e. ICD 9 codes, orders, etc.) is complete and accurate.
13. Documents patients status, according to unit specific procedure.
14. Demonstrates clinical expertise in assessing patient / resident needs, potential problems and implementation of appropriate solutions in accordance with state and federal guidelines.
15. Participates in unit performance improvement activities.
16. Serves as a backup for Admission Coordinator in his/her absence to ensure ongoing assessments and screening on referrals for admissions.
Education Requirements:
● Requires an Associate's (A.A.) or Bachelor's degree (BSN) from an accredited school of Nursing.
Licensure/Certification Requirements:
● BCLS, NC RN License
Professional Experience Requirements:
● Two years long term care experience plus one year of MDS experience. Requires a working understanding of managed care and Medicare/Medicaid payment systems and their impact on skilled nursing facilities.
Knowledge/Skills/and Abilities Requirements:
● Language Skills: Ability to read, analyze, and interpret clinical information and technical procedures. Ability to document clinical information. Ability to effectively communicate information and respond to questions from patients, physicians, family members, and other Rex staff. Mathematical Skills: Ability to apply concepts such as fractions, percentages, ratios, and proportions to practical situations. Reasoning Ability: Ability to define problems, collect data, establish facts, and draw valid conclusions. Ability to interpret an extensive variety of technical instructions.
Job Details
Legal Employer: NCHEALTH
Entity: UNC REX Healthcare
Organization Unit: Rex SNF Raleigh
Work Type: Full Time
Standard Hours Per Week: 40.00
Work Schedule: Day Job
Location of Job: US:NC:Raleigh
Exempt From Overtime: Exempt: No
This position is employed by NC Health (Rex Healthcare, Inc., d/b/a NC Health), a private, fully-owned subsidiary of UNC Heath Care System. This is not a State employed position.